Noa Zipline
Trip above the sea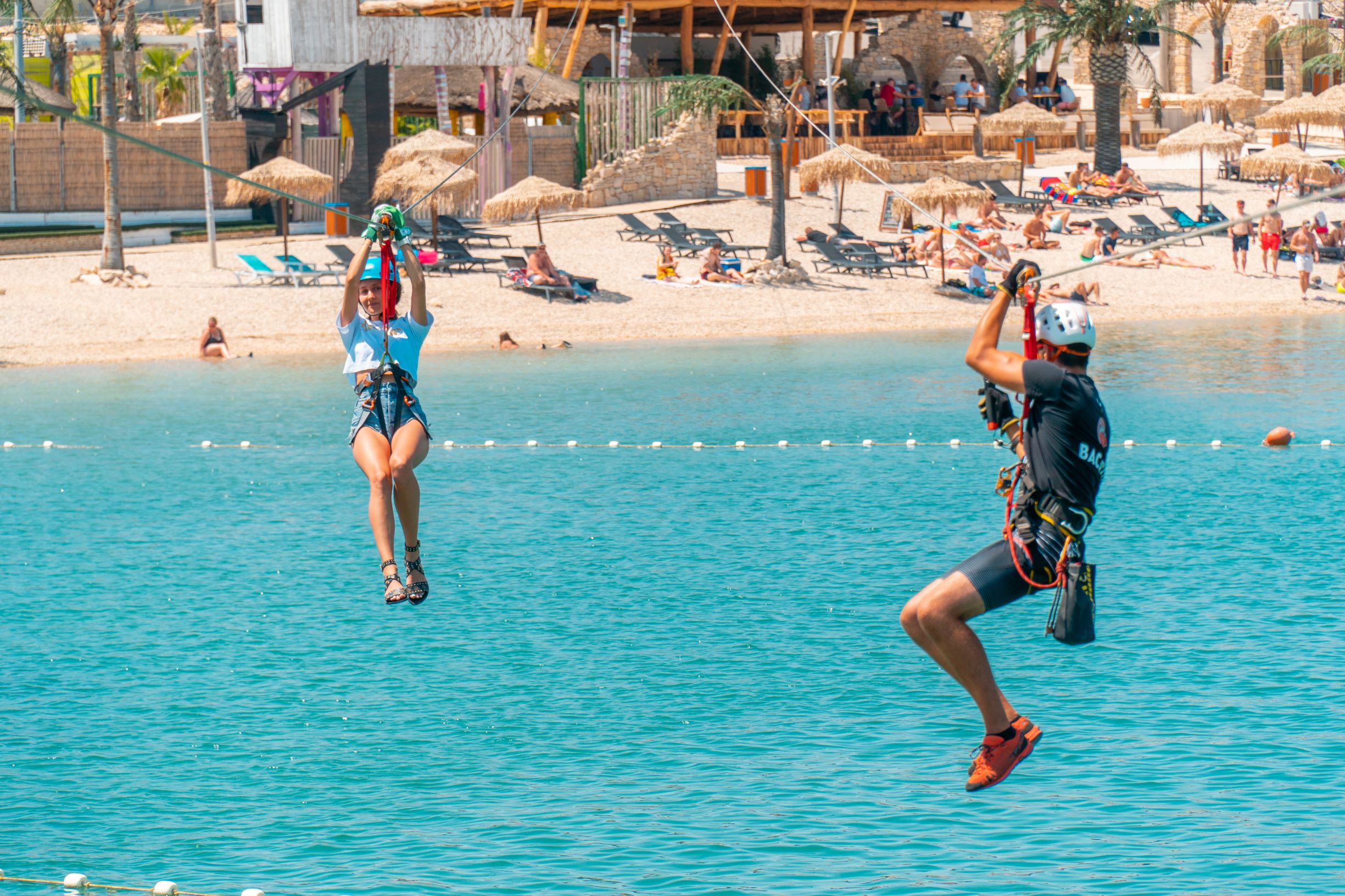 Spice up your vacation with our Noa Zipline adventure. Travel through the air across the Noa Zrce Beach, next to Noa Beach Club that is situated at Zrce Beach, where something interesting is always happening. Get a spectacular view of Velebit mountain and Pag's beautiful horizon.
Where is it located?
Noa zipline starts at the Glamping Resort parking near the reception. You can check out the exact location here.
How long is the Zipline?
Two 250 meter long cable lines stretch from Noa Food Corner to LIFT Club reaching speeds of up to 40 km/h. You will be safely attached to a harness that is connected with the zipline.
The experienced zipline staff will help you through the process and make sure you start and land safely on the ground!
Frequently asked questions:
Are there age and weight restrictions?

The minimum age of child participants on the ZIPLINE adventure is 7 years of age. Kids under the age of 18 need to have their parents signed approval. The maximum weight is 140 kg.



What should you wear?

It is advisable to wear sports shoes and walking clothes.



What are the procedures before embarking the zipline?

Each person signs a statement on the conditions of participation before leaving (personal ID is required). For children aged between 7-18 years of age, parents/guardians must sign the statement on their behalf. Depending on the age of the child, the guide determines whether the child should be accompanied (tandem).



What is included in the price?

A complete set of equipment (helmet, belt, gloves), and two professional guides.
ORDER YOUR RIDE:
Phone: +385 95 8464171
Email: ropetechh@gmail.com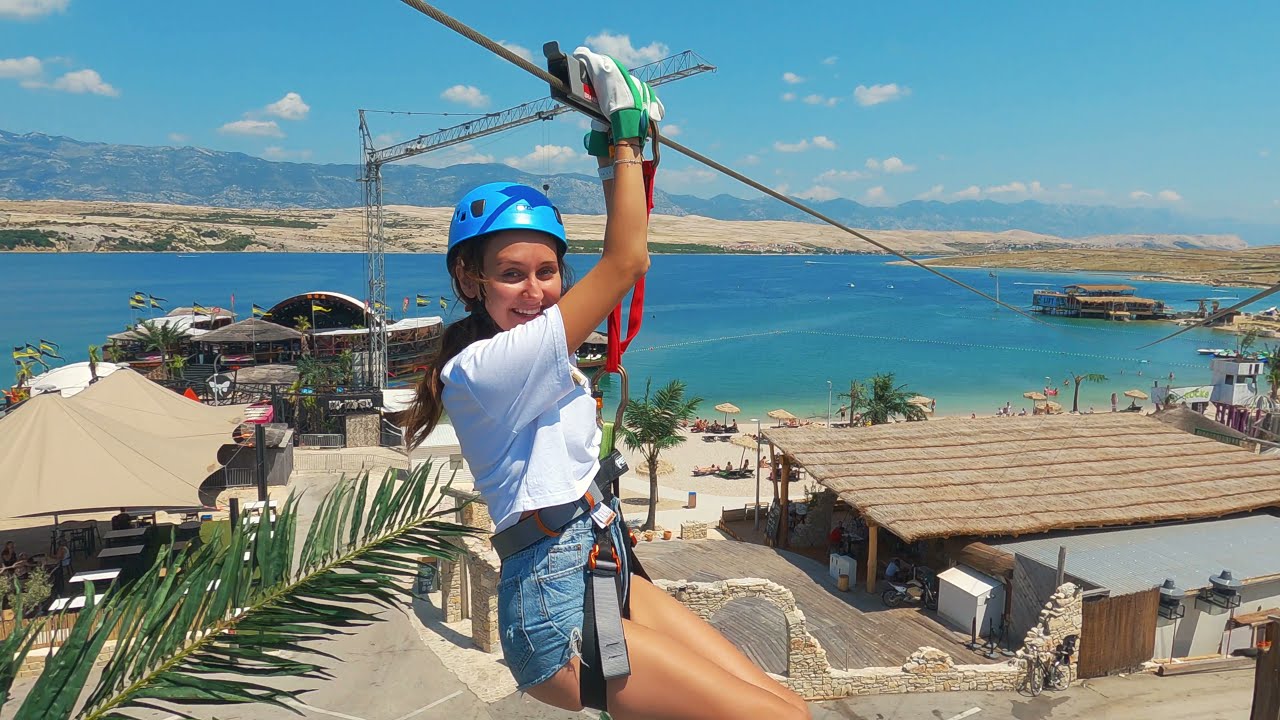 play