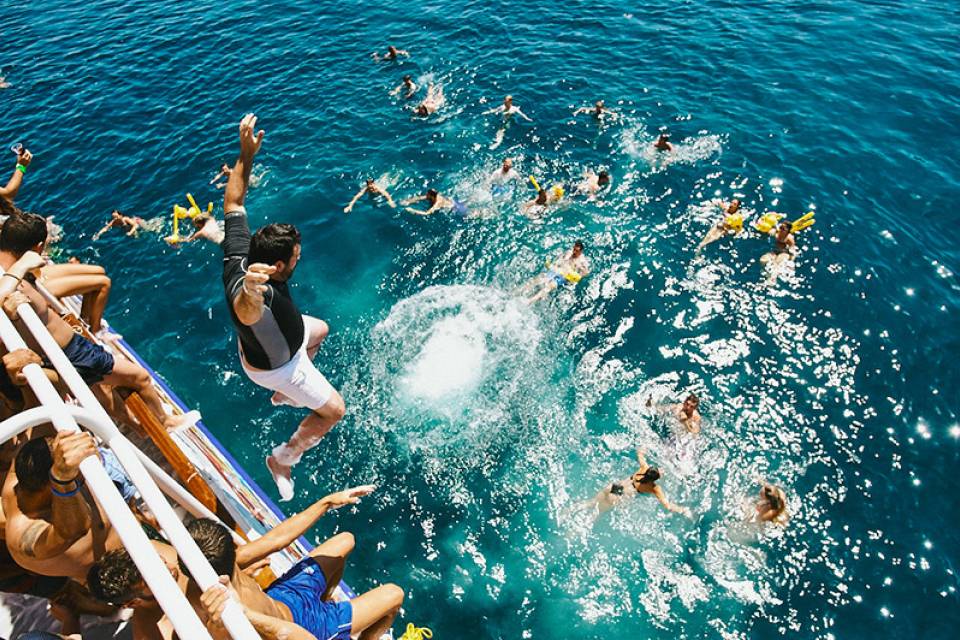 Boat party Zrce
Croatia's most popular Zrce beach has over the last two decades become one of the most recognizable beaches in Europe. Therefore the boat parties have become the most visited events to attend.
Book a villa and get a boat party and zipline ride for free!
If you booked a villa directly through Noa Glamping Resort between 1.7. - 31.8.2022. you and your friends will get a boat party and zipline ride for free!
Contact us on the form below and let us know when you're up for the legendary NOA boat experience. Dancing with the sunset, drinks, dancing, and stops for obligatory jumping in the refreshing sea - sign us up!
Join us on PARTY BOAT EXPERIENCE at the bay of the island. Our mission is simple: run the craziest all-inclusive boat party, known for Pag Bay cliffs. The 4 hours of unlimited entertainment package ensures memorable adventure and magical moments.
play
Whether you are looking to chill and enjoy the magnificent views from the boat, or you want to get wild and crazy then our Party Boat is the perfect choice for you. An absolute MUST DO when you are partying on Zrce Beach. If you want to find out why just click play and check out our video.
Pogledajte ovu objavu na Instagramu.
If you are interested in boat parties feel free to contact us on the form below or directly for more information about available slots and prices.
Phone: + 385 99 4767 484     
Email: reception@noaglampingresort.com