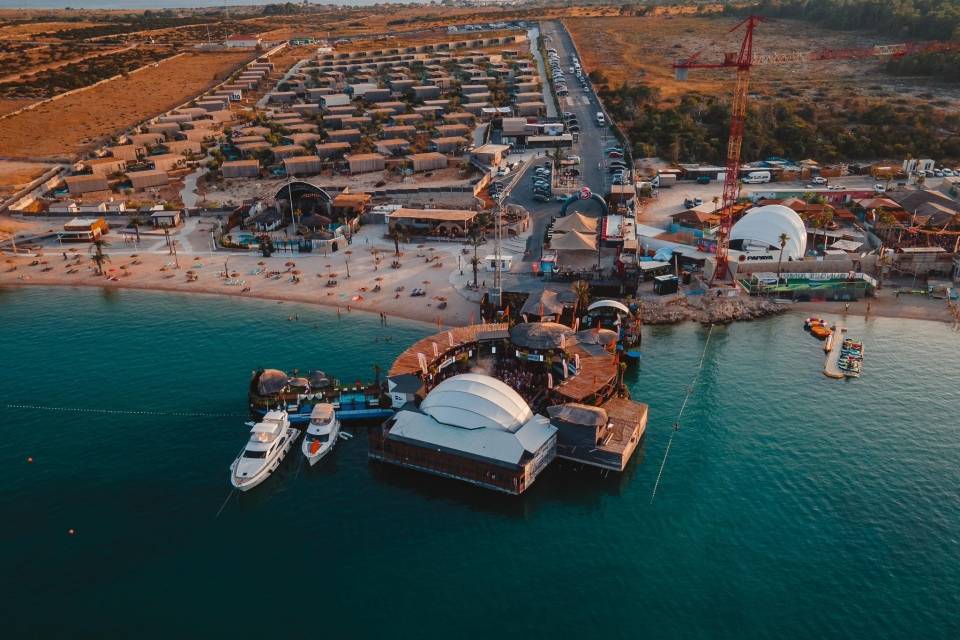 Season 2023 recap
5 months, 15 festivals, 150+ artists

Two days and nights are never the same at Noa, and the same counts for all 142 days the season lasts! Each day is a new challenge, new adventure, a different artist, and a unique guest at the location. Apart from Noa Frequency nights that happen weekly, we have many guest and our own festivals happening. Here is a little recap of all of them, as well as some stand-alone events.
MAY 1ST FEST, 28.04. - 01.05.
For the second year in a row, the beginning of the season marks a festival made for our local and regional audience. This is our way of saying thank you to them and using a chance to book some local and regional artists to play at one of the best clubs in the world. The sun is already high in the sky and we can spot some of the first swimmers of the year, beach is full, and music is blasting from full Noa Glamping Resort villas!
This year's lineup: Jelena Rozga, Nikolija, Sajfer, Cunami

Croatian Erasmus Event, 04.05. - 06.05.
Students from all over the world flood the beach during Erasmus festival. This is the event they look forward to the most during their semester and we can imagine why! Three days full of activities, trips, parties, and beach time with your new Erasmus friends that are all situated in Noa Glamping Resort villas with private pools - sounds like the perfect holiday to us. Our residents play only the most popular beats during the crazy night parties that are often themed with some interesting costume ideas. Check out the aftermovie!

Regional College Festival, 10.05. - 13.05.
May is obviously reserved for student fun at Zrce Beach. This was another festival where young people from Serbia visited Noa Beach Club and enjoyed all the perks the location offers during the 4 days of their stay. Even though the weather forecast wasn't our best friend these few days, we still managed to do all the planned activities, hear all of the singers, and dance the night away.
Spring Break Island, 26.05. - 28.05.
Spring Break Island is when the temperature really heats up in every meaning of the word! The end of May signifies the beginning of tourist season in Croatia, when people start their summer vacations and the location starts booming with diverse people ready to have some fun. Spring Break Island prouds itself on crazy After Beach Parties and a good lineup for night parties that can make any person dance at Noa's famous decks. Check out the 2023 Aftermovie and dive into the Spring Break Island experience.
Lineup for 2023: MORTEN, Da Tweekaz, Mattn, Maddix, Cuebrick, Lasnis + more

Zrce Spring Break, 08.06. - 10.06.
First fireworks of the season is reserved for Zrce Spring Break festival. Ideal mix of techno and hardstyle, good weather, and a full club of people ready to party. These were some of the artists that performed behind Noa's decks during the festival: DJs from Mars, Mandy, Yves V, Lucas & Steve...

Seashell Music Festival, 16.06. - 18.06.
This was the first year of Seashell festival and first time we had Sam Feldt playing at Noa Beach Club. He left us fascinated with his energy and tracks, making some of the best parties at Noa. Other artist at the festival were Cuebrick, Maxwell, and Joshi Mizu. If you want to see some supercuts from these 4 days, check out the Aftermovie bellow!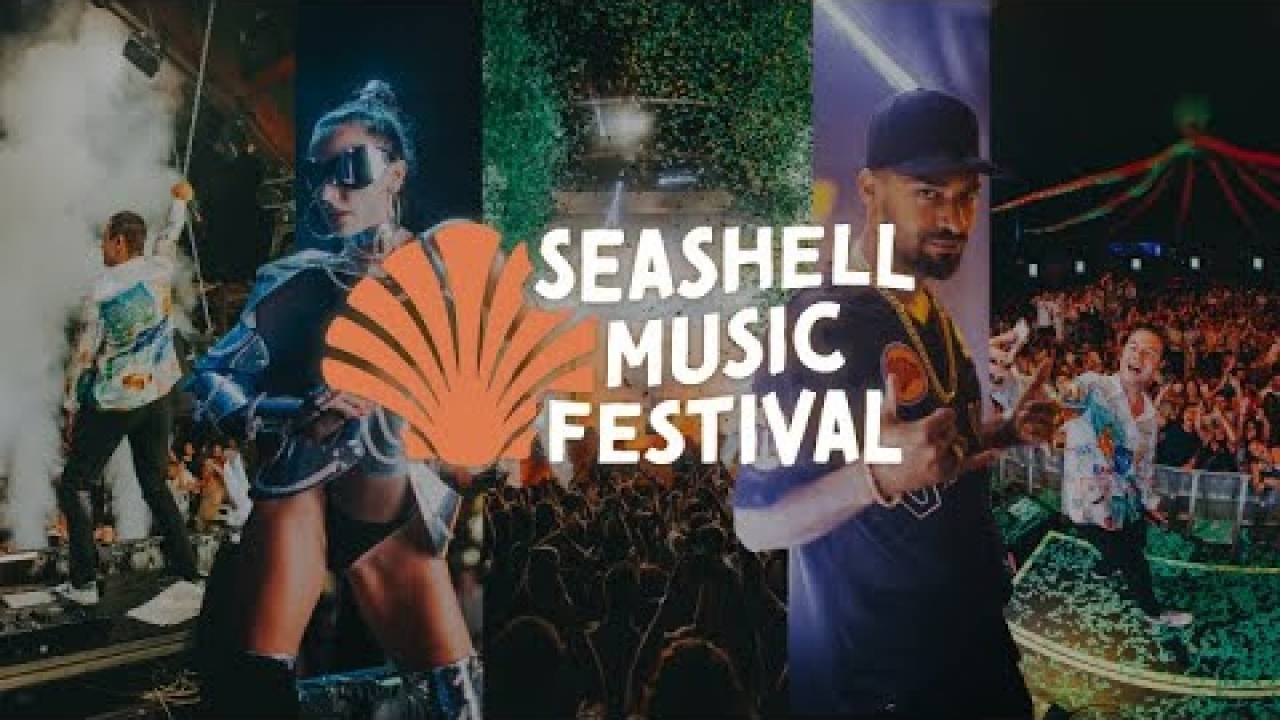 play
Hideout festival, 25.06. - 09.06.
The most anticipated festival of the year for many Brits is the Hideout festival. A chance to see some of the most popular DJs of the year at a unique location. And, trust us when we say it, Hideout is always a good time! Grooves, moves, and good vibes all around. Brits really know how to party. This year Ben Hemsley had one of the best sets of the season during this festival and left the whole club feeling euphoric. We also had a chance to hear LF System, Loco Dice, Gorgon City, Solardo, Sonny Fodera, Sam Divine, and many more amazing artists.

Dropzone, 03.07. & 05.07.
Hardstyle music, welcome to the club! We hear it every now and then in the club, but these two days are hardstyle exclusive. Da Tweekaz, Soundrush, Rebellion, Sickmode, and many more get to play at Noa. The community of the genre of music is always inspiring to look at while working in the club during these days.

Balkan Wave & Blaze Festival, 06.07. - 08.07.
The only festival with Balkan Trap music of this size happens right here at Noa at the beginning of July. This is where things get really spicy, when we have 15L Moets coming down from the sky into the VIP and helicopters bringing artists to the stage. The club capacity is absolutely full during these 3 days and we can't wait for another edition of the festival from 03.07. - 06.07.2024.
Tickets are already out, so make sure you get them on time!

Austria goes ZRCE, 13.07. - 21.07.
Austrians have been coming to Zrce for years now already during their designated week, and we can confidently say they really know how to own it! From DJs and artists that come to the location during these days to the guests, everything is Austria-coded. However, we can assure you that even the guests who come outside of the festival can have a great time! Tickets for 2024 edition are already out, tap here to get them early and save up.

Circus Maximus, 23.07. - 26.07.
Circus Maximus has been held at Noa for 11 years now and is our longest festival to date! Like many years before at this festival, Steve Aoki was one of the headliners and biggest names of the season. Having a true professional visit and perform at Noa is a joy to see. From the arrival, and performance, to his communication with the fans, this is, without a doubt, one of the best nights of the season for Noa Beach Club.
This year, Morten had a residency at Noa Beach Club which means we had the pleasure of listening to him 5 times during the season. Each time he swept us off our feet with his music choices and tracklist, making every visit unique - like a true pro!
Kaaze, Vize, Teamworx, our residents Mike & Me, Noide, Lorenzo, and Vandal Steve were also a part of this year's Circus Maximus.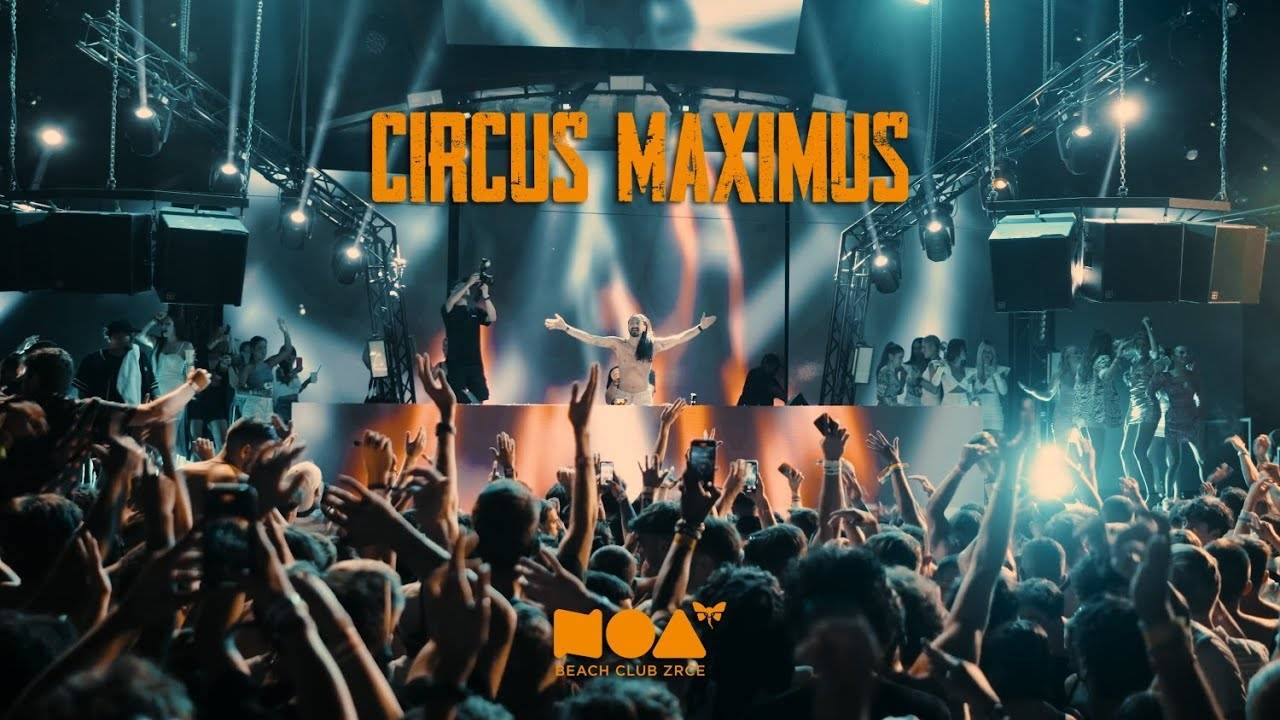 play
Bavaria goes ZRCE, 29.07. - 04.08.
Much like Austria goes ZRCE, this festival is dedicated to Bavarian residents. This is the time when Zrce Beach and Novalja city is packed with young Germans ready to party for 7 days straight. Here are some of the artists that performed this year: RAF Camora, Finch, MORTEN, HBz, Harris & Ford, Jamuler, and many more!

Sunscape, 06.08. - 09.08.
Another showcase festival from Noa Beach Club with Steve Aoki, Morten, Quintino, Cuebrick, Teamworx, Mike & Me, NIODE, Lorenzo, Vandal Steve, and more! August is often one of the best months during the season, so if you're looking for a good festival to visit for your first time at Zrce Beach - this is the one.

Summertide festival, 13.08. - 16.08.
Headlining this festival were Cuebrick, Regard, Vize, Kaaze, and Chris Willsman along with our resident DJs. After Beach and boat parties along with the main stage event during the night -  this festival is the full package.

John Summit, 17.08.
After seeing John Summit perform at Hideout festival in 2022, we were positive we had to bring him to Noa in 2023! In that year, he became one of the most popular DJs in the world with a newly released track, that became a summer staple, called Where You Are. After hearing it from almost every guest DJ that played at Noa, finally we heard it from the man himself on the 17th of August. Amazing set, atmosphere, and energy all around - definitely one of the most memorable nights of the season! Check it out - here.

Noa Zrce Closing powered by The Island Festival, 09.09. - 15.09.
There is only one way to finish the season at Noa - with a bang! And this bang lasted for 7 days and nights straight! Noa partnered with Route du Soleil, a Belgian event organization, to bring you this festival. One thing is for sure - Belgians know how to make a party and how to party. It was everything and more you would expect from a closing festival!

Is that all?
Definitely not! We had so many great nights, they wouldn't fit into this one article and describing them with words just doesn't do them any justice. Which is why you need to experience it for yourself. Check out our calendar for the next season and visit Noa in 2024.
See you next year!