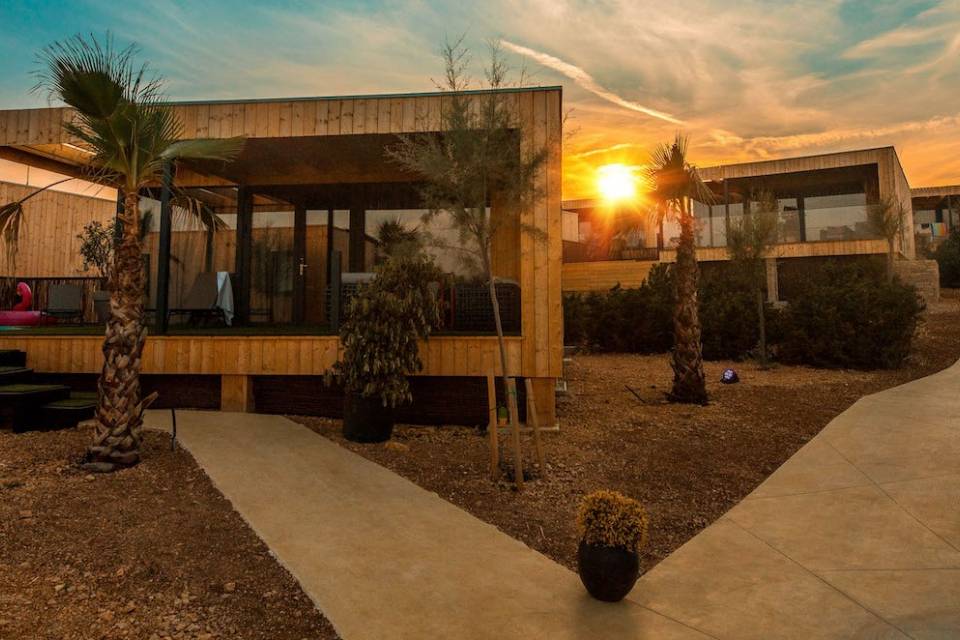 Why Glamping at Zrce Beach in Croatia is the Perfect Choice
If you are someone who loves nature and waking up to beautiful sunrises, you might be a fan of spending your holidays in nature. Camping is a great option for people who love to travel but might not be the most optimal solution in most situations. The possibility to combine comfort along with beautiful sights and surrounding is the perfect balance for people looking to relax. Glamping is a self-explanatory word, camping but make it glamorous – but the word hides many hidden attributes. If you are asking yourself why glamping at Zrce Beach in Croatia is a perfect choice – here is the list of reasons:
Hygiene

In a time when hygiene and washing your hands is of the utmost importance, having your own bathroom, kitchen and other amenities seal the deal for a lot of people. Every glamping house in Noa Glamping Resort has everything to make you feel safe and protected.

Comfort

Coming to a fully equipped ECO-friendly house that also has room service available to you 24/7 is a different kind of experience. Pool, Wi-Fi, TV, kitchen, and air conditioning are standard in every villa. Order dinner after a long day of chilling at the beach or make a barbecue in the backyard – comfort comes in all shapes and sizes at Noa Glamping Resort.

One place for everything

Choosing between having fun and relaxing isn't a problem while going glamping. There is one place for everything you need. In the near proximity of Noa Glamping Resort is the famous Noa Beach Club, known for having some of the best parties in the world. Need peace? No worries, the houses are well-isolated for anyone needing a good night's sleep.
Not even the rain can ruin the mood

The glamping houses are so cozy that not even the rain will ruin the mood for the visitors.  You can be safe and cozied up on the sofa in your glamping home listening to the rain hitting the windows. If you're feeling adventurous – swimming in the rain while watching the sunset is also an option.
If all the above didn't convince you why glamping at Zrce Beach in Croatia is a perfect choice, Noa's Glamping Resort has ECO-scooters to rent, bicycles, water sports on its own beach, and an endless drink menu list. If you're already looking for a place to go, check https://www.noaglampingresort.com/ - a luxury glamping house and a soft sunbed is waiting for you there.