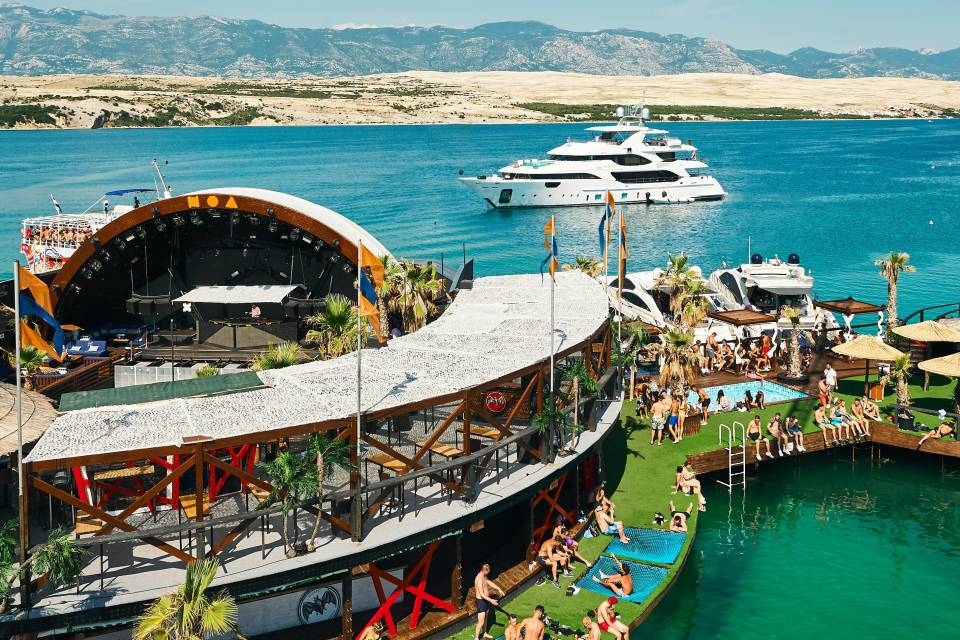 Things to do for your summer holiday at Noa Beach Club
Summer season is officially starting and having fun isn't canceled. Noa Zrce Beach is already open and in full swing while Noa Beach Club is opening the doors on the 1st of June to your perfect summer destination. In the open-air space and all the fresh sea air, there are enough things you can do for the whole summer and not get bored. Adapting the time we have this year is the main goal. Here are some of the things to do for your summer holiday in Croatia.
Lounging

Lounging should be looked at as a full-time job during the hot summer days. It includes drinking cocktails, eating a watermelon, tanning, and taking selfies in the beautiful Noa cabanas. When it gets too hot, jumping from the deck into the beautiful Adriatic Sea is the perfect solution.

Sailing

Another solution if you'd like to see other places in your distance. Worrying about docking isn't a problem at Zrce Beach, you can do it with Noa's Yacht Club. Even better, mooring within the club is free for the whole month of June. While you're resting from the hard day of sailing, you can treat yourself to some of the delicious cocktails at Noa.


Beach Fun

Take the fun with you. Taking out the UNO cards while on a beach with your friends will make everyone happy. Nobody likes just lying in the Sun and doing nothing. The best part is – sunbeds at the Noa Beach Club are free for the whole month of May and June.

Water Sports

Summer is the perfect time to start trying out new things. In the long list of water sports available at Noa Zrce Beach, there is something for everyone. Wakeboarding, kayaks, water skiing, paddleboards, jet skis, or hopping on a banana boat with your friends. Everything done in the open and safely, while still having a great time.
Explore

Don't limit yourself to just one place. Try to explore the places and beaches nearby. You can rent out bikes or ECO-scooters for the day and explore Pag Island. Try finding some of the hidden beaches or catch the famous Croatian sunset. Check out this guide of all the places at Pag worth a visit.

Most summer activities are outdoor and safe. The good part is that our Noa Beach Club is 3000 meters square of open space that is big enough to avoid crowds while still having fun and enjoying your summer holiday.