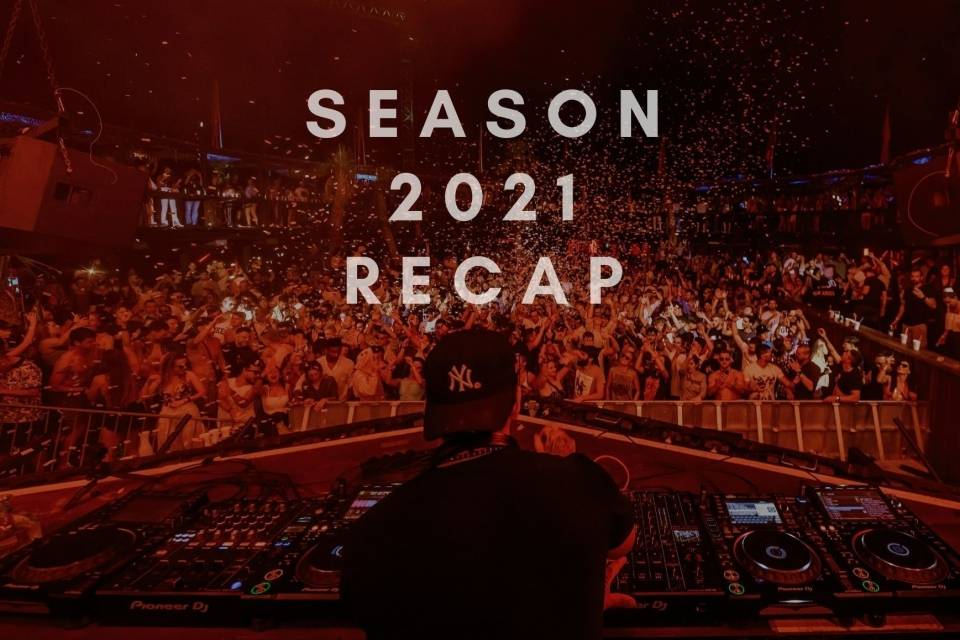 The End of a Season and Preparations for the New One!
It is always a bittersweet feeling knowing that the summer season is coming to an end and Noa Beach Club has to close its doors. 
Remembering all the fun and exciting moments makes us wish that the summer lasts forever. We met so many new friends, gathered some important experiences, and felt insane energy all around! It was a special season in which our goal was to offer you a chance to party like we used to while also staying safe. We think we successfully completed that task and managed to gather new memories to last us a lifetime!
Still, closing the doors means we get the time to prepare for the next season, and let us tell you - we have big plans for Noa in the future! More events, more music, more DJs, more parties, more of you amazing humans that continue visiting us every year! Stay tuned for everything we have planned, until then, let's recap 2021 and remember all the fun times we had.
2021 SUMMER RECAP
Three months, 10 festivals, and countless NOA parties in between.
BSH is famous for not being afraid to break the mold and being different. This summer they were the ones who opened the festival season and did it in the best way possible!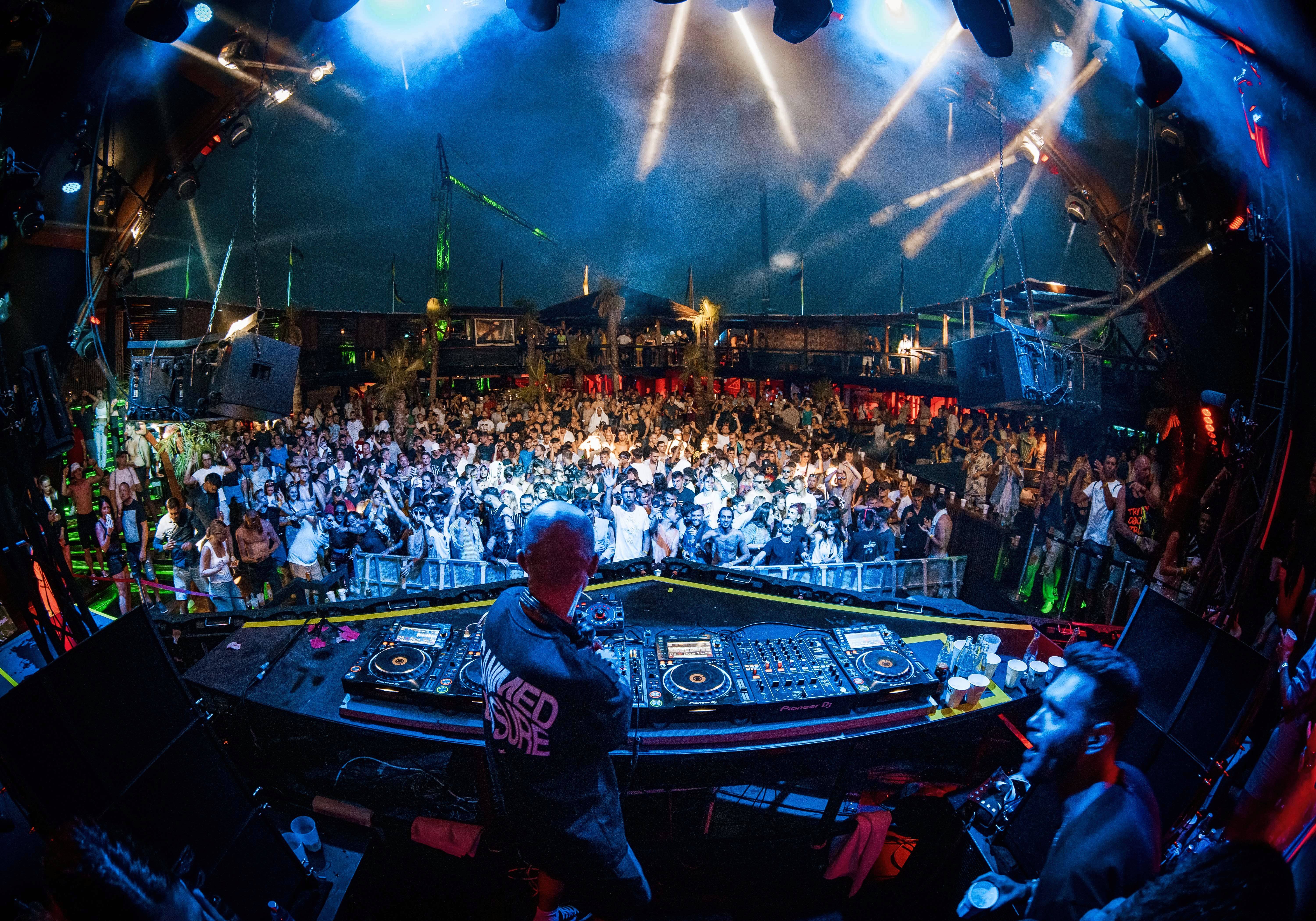 Festival started on the 1st of July and lasted for 4 sleepless but amazing nights. BSH is great at picking the perfect lineup for its audience so it is no wonder that we didn't stop dancing the whole time we were there. From you guys dancing on the dancefloor to DJs on the stage - everyone was having an unforgettable time.
BSH collaborated with one of the biggest nightclubs in Ibiza for this occasion. Amnesia Ibiza had its off-location event on the 2nd July at Pag's Fortress. A unique venue, to say the least - watching the sunset from the ancient ruins while dancing to Jamie Jones was one of a kind experience.
The other nights we partied under Noa's shining lights. Paco Osuna, Dennis Cruz, Ilario Alicante, Richy Ahmed... Need we say more? No wonder there were nights when we continued dancing until late morning hours.
Moments from these days were shared on Instagram months later and we still stumble upon a good throwback post every now and then! Don't stop though, we love seeing it!
This was the first edition of Dropzone festival ever and it was already one of the more popular choices for all the hard style music fans.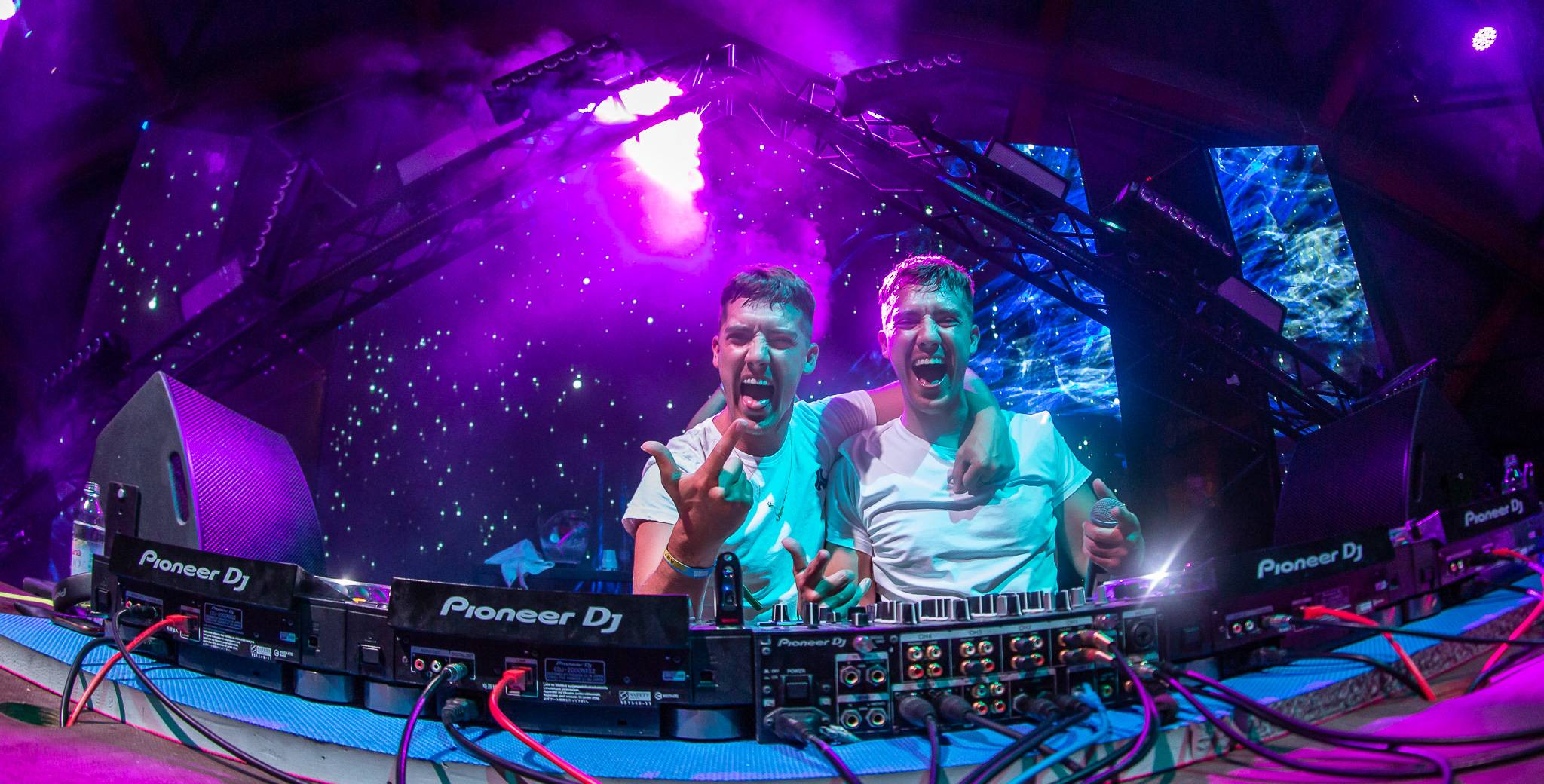 From 6 - 8 of July we had the pleasure to see so many amazing moments at Noa during Dropzone. When a lot of people who love the same music gather around, it always radiates an incredible energy all around! Check out the whole gallery from the festival below if you want to see how it looked like.
Adaro, Aftershock, Amentis, B-Front, Broken Element, and Mandy are only some of the names that had their sets on our decks during these three days.
Another first-time festival that was a great success. Xistence is a choice for psytrance music lovers that love to party under an open sky.
Xistence lasted for 4 days from which 2 of them were at Noa. The full lineup was heaven for people who enjoy the music that takes them to new dimensions.
Astrix, Animato, Ace Ventura, Electric Universe, ESP, Avalon, Killerwatts... Are you getting the vibes? The gallery below can help you understand the kind of energy that was present these couple of days.
Xistence likes to say this festival will be the playlist of our summer and we have to agree. The amazing memories we have from these days are forever engraved in our brain!
Senses is formerly known as AWAKE festival. The festival was held at Noa for 2 out of 4 days with another great lineup from the organizers.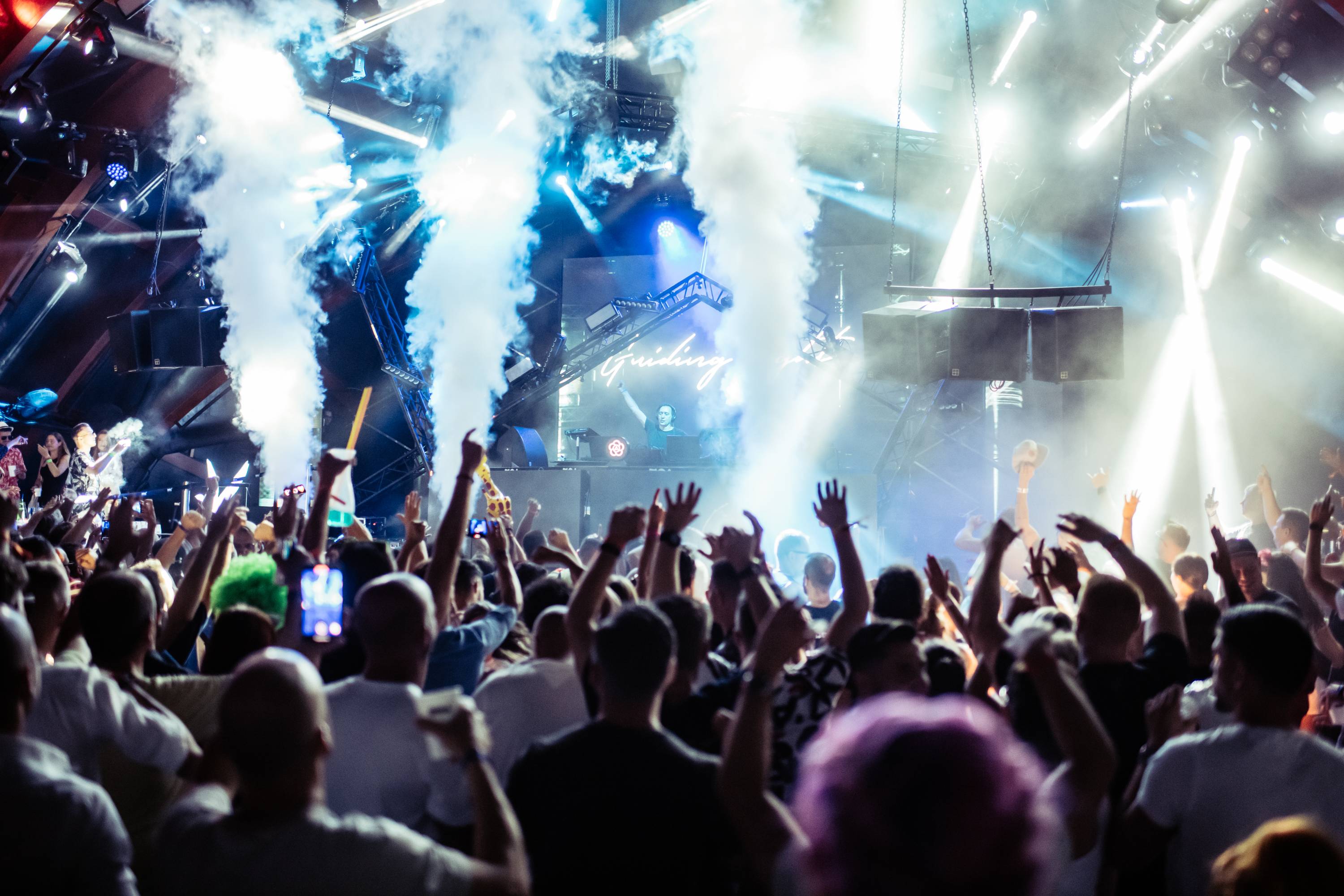 Here is how the Senses crew described 2021 edition: "Our gathering felt, sounded and looked like a summer dream we never wanted to wake up from. While dancing on the beach and staring up at the blistering sun with friends all around, the one thing on our minds was "This is only the beginning!"
We have so many beautiful things to look out for next year's adventure. The new edition of SENSES is happening from 11 -14 July 2022, and will be your perfect island getaway filled with amazing fusions of sounds."
Chris Bekker, Ferry Corsten, Giuseppe Ottaviani, Paul van Dyk, and Gardenstate are only some of the artist that performed at Senses.
Festival that was previously held in Slovenia has decided that it's time to move on to the seaside and experience another kind of environment!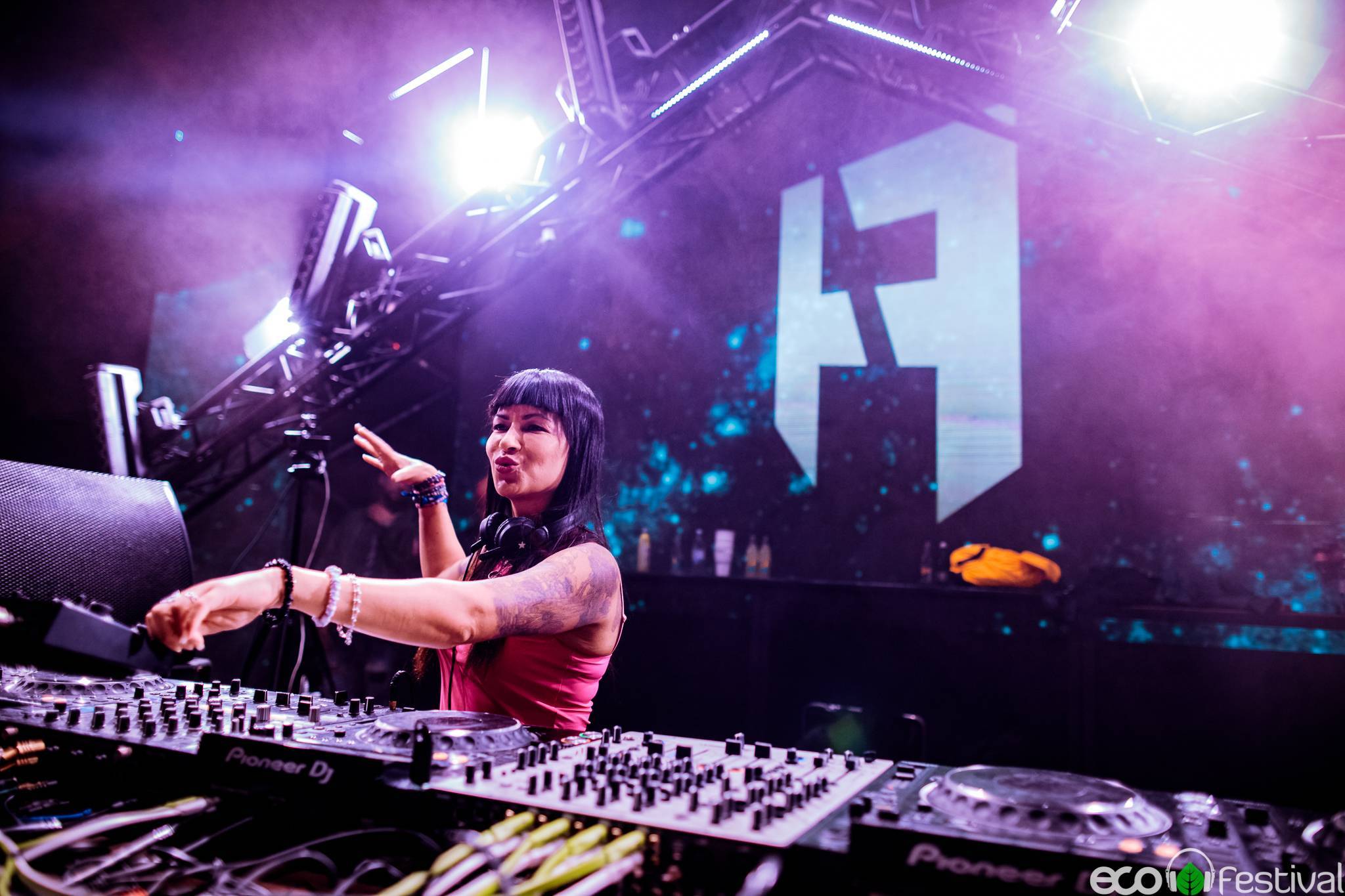 ECO Festival is heaven for hard techno fans so if you find yourself in that category, these few days are made for you.
The clouds were gray on the first day of the festival, but not even the wind and some rain could stop everyone from dancing. Luckily, the energy from all of you scared the clouds and we continued enjoying the music until the morning hours.
Friday and Saturday brought much nicer weather. So much so that even the boat party could go undisturbed and everyone could experience the famous boat sunset while dancing to the tunes from the DJ.
From the legendary Fatima Hajji to some amazing local artists, the music was a hit from the first to the last artist that played its set.
Ihr habt gelacht.
Ihr habt getanzt.
Ihr habt gefeiert.
Und ihr habt GELEBT!
The famous AGZ motto perfectly describes this one and so many other festivals. Seeing thousands of people with the same goal to have fun at the same place creates a special energy.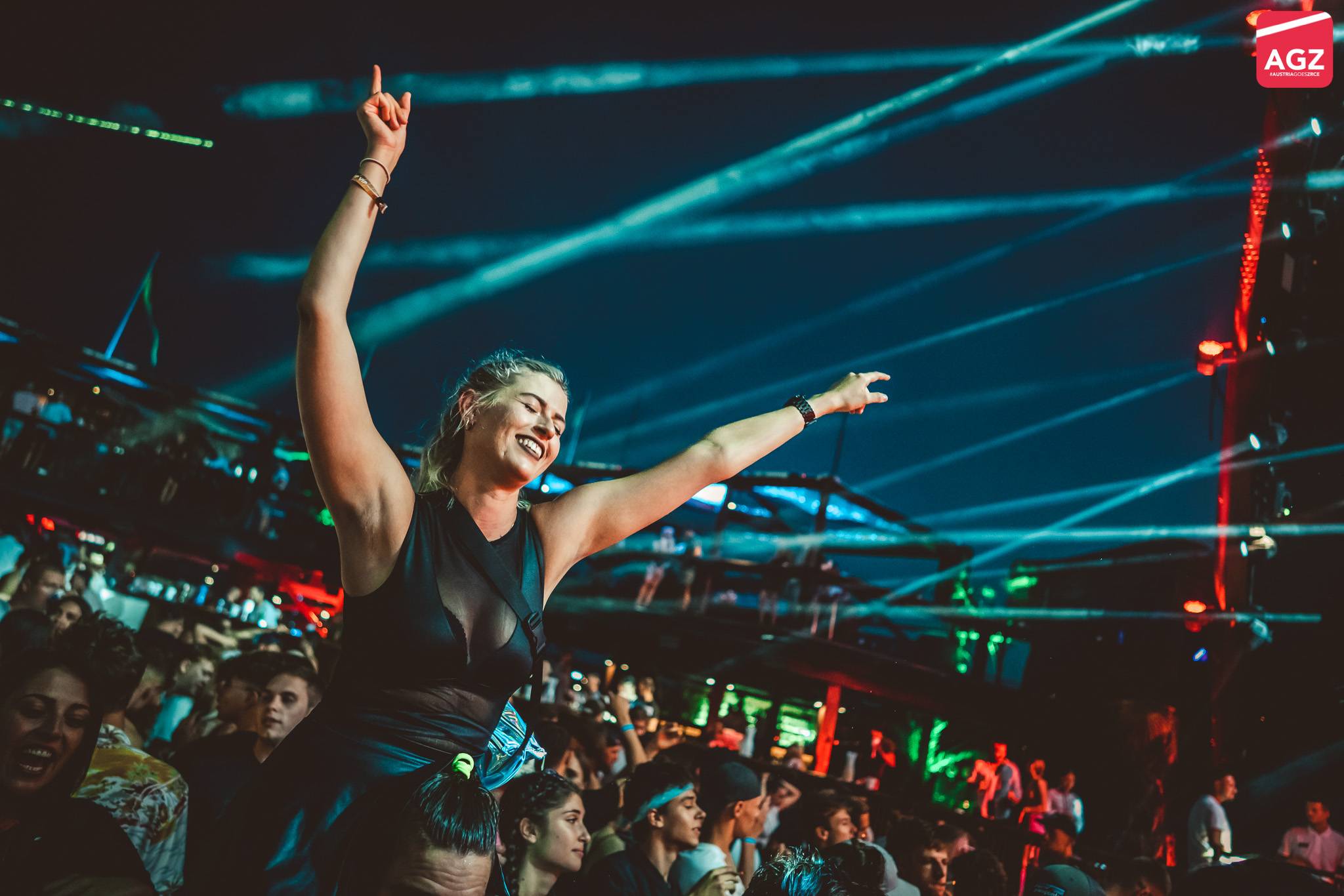 There were so many full house moments during Austria goes ZRCE! Noa was packed with Austrians having the time of their life, dancing to the lineup especially catered to their taste. 
SEVEN days, all carried out at Noa Beach Club. At this festival, we had Bonez MC and RAF Camora on stage - probably the most visited evening of the summer. The event was sold out weeks before and a ticket to spare was searched for everywhere. They made a show that will be remembered for a long time, so it is no wonder why so many people wanted to see them perform!
We can't forget to mention the insane pool and boat parties during these days - from afternoon to the early morning hours we had a chance to see people living it up almost 24/7 and we loved every second of it.
You can always check out the rest of the lineup on our event page as well at the gallery from the event if you want to remember all the good summer memories!
Much like AGZ, Bavaria goes ZRCE was a blast. Week filled with night program, boat parties, and pool parties in locations all over Zrce Beach.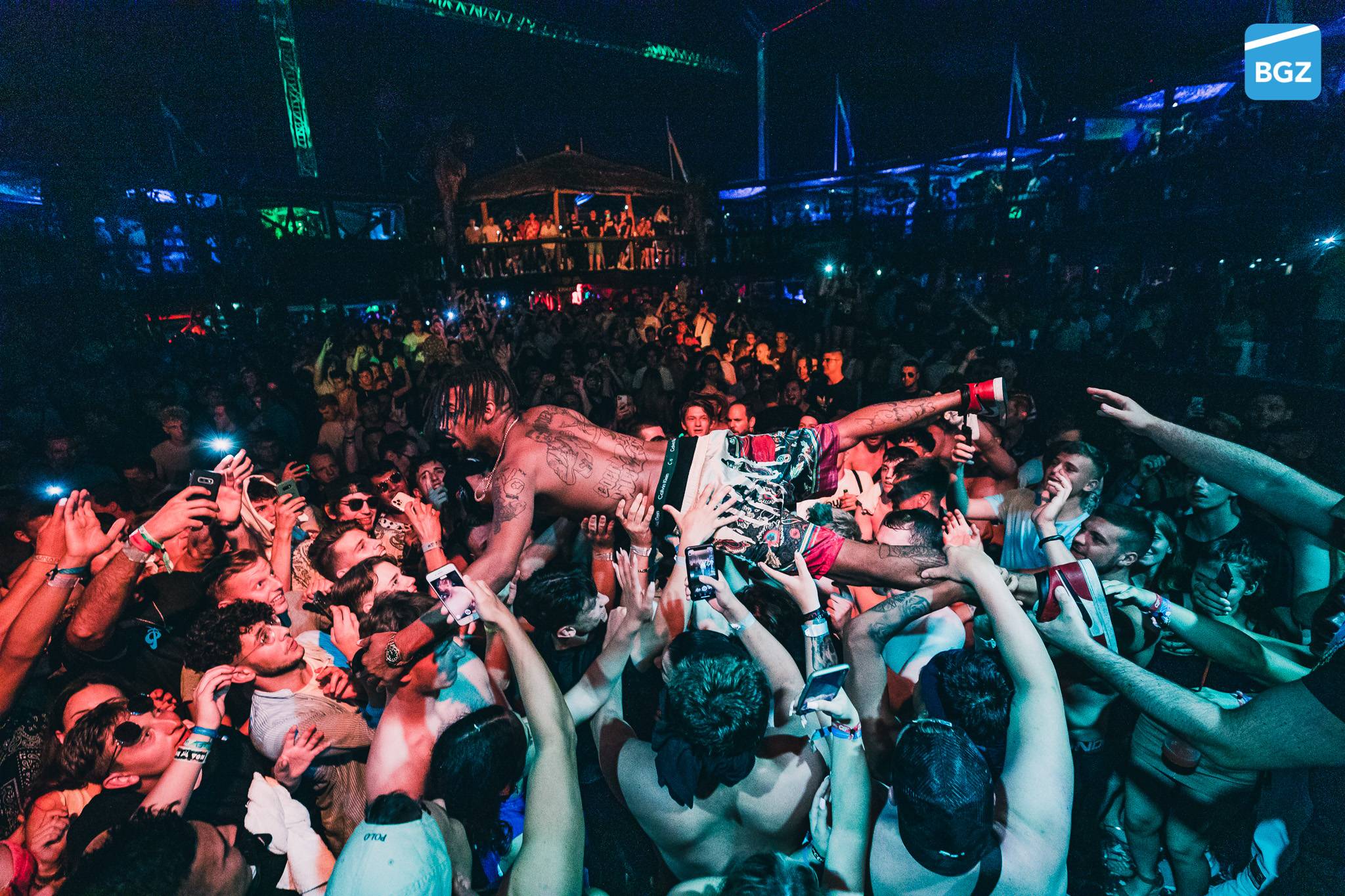 How the event passed? It's best to translate to you what BGZ crew had to say about it: "That was Bavaria goes ZRCE 2021. We would like to thank each and every one of you for the incredible week. Thank you for your positive energy, thank you for the disciplined support of the safety measures AND thank you for your perseverance that you, like us, believed in BGZ 2021 until the end!
This week was so special that we can't even process it ourselves! But what we do know is that we will meet again next year! Same place! Same time! BGZ 2022 -> 07/30/2022 - 08/06/2022!"
Need we say more?
Circus Maximus had a rebirth this year in the best possible way. We wanted to try something new and give ourselves a challenge, so we made NFT tickets for this festival available on a special crypto app. This made Circus Maximus the first ever DAO festival in the world!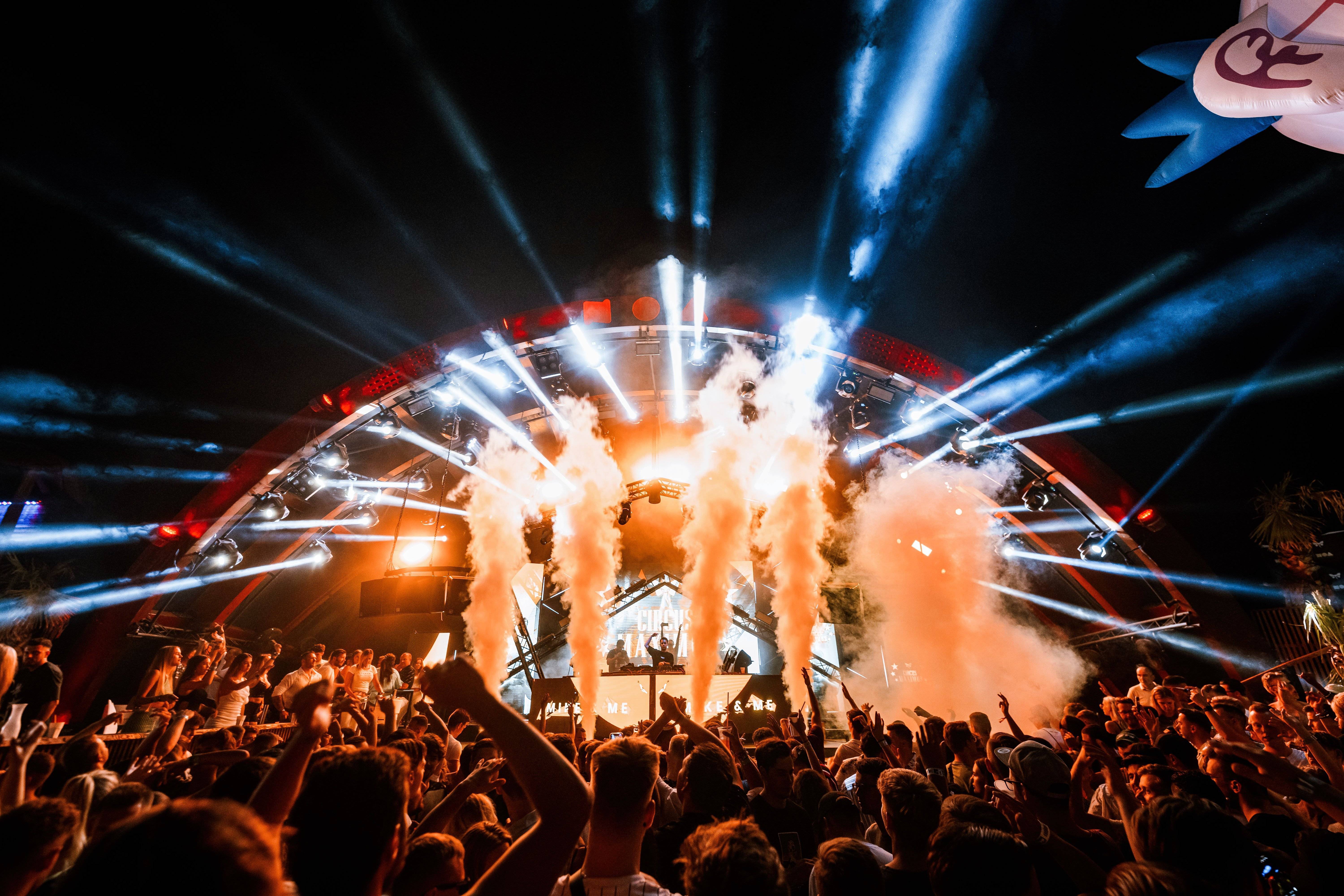 5 day festival extravaganza - from artists, stage, energy, and overall experience, it was an amazing time spent with amazing people. The core meaning of the festival is being able to be yourself on that dancefloor, knowing you won't be judged while dancing under the starry summer sky. This festival is just a reminder to everyone that this is the feeling we want at Noa at all times.
As this was the first time we presented something like this to our audience, we would like to thank everyone once again for supporting the idea of NFT's as tickets and for being the first ones to take part in the new technology we created.
We had Regard opening the event at Burra Beach House, a beautiful venue on Zrce Beach. The festival then continued at Noa for five days including DJs like Brennan Heart, Imanbek, Harris & Ford, and Da Tweekaz.
Brought to you directly by WE LOVE SOUND and Sonus festival organizers! WE STILL DANCE lasted for four days, two of them being at Noa.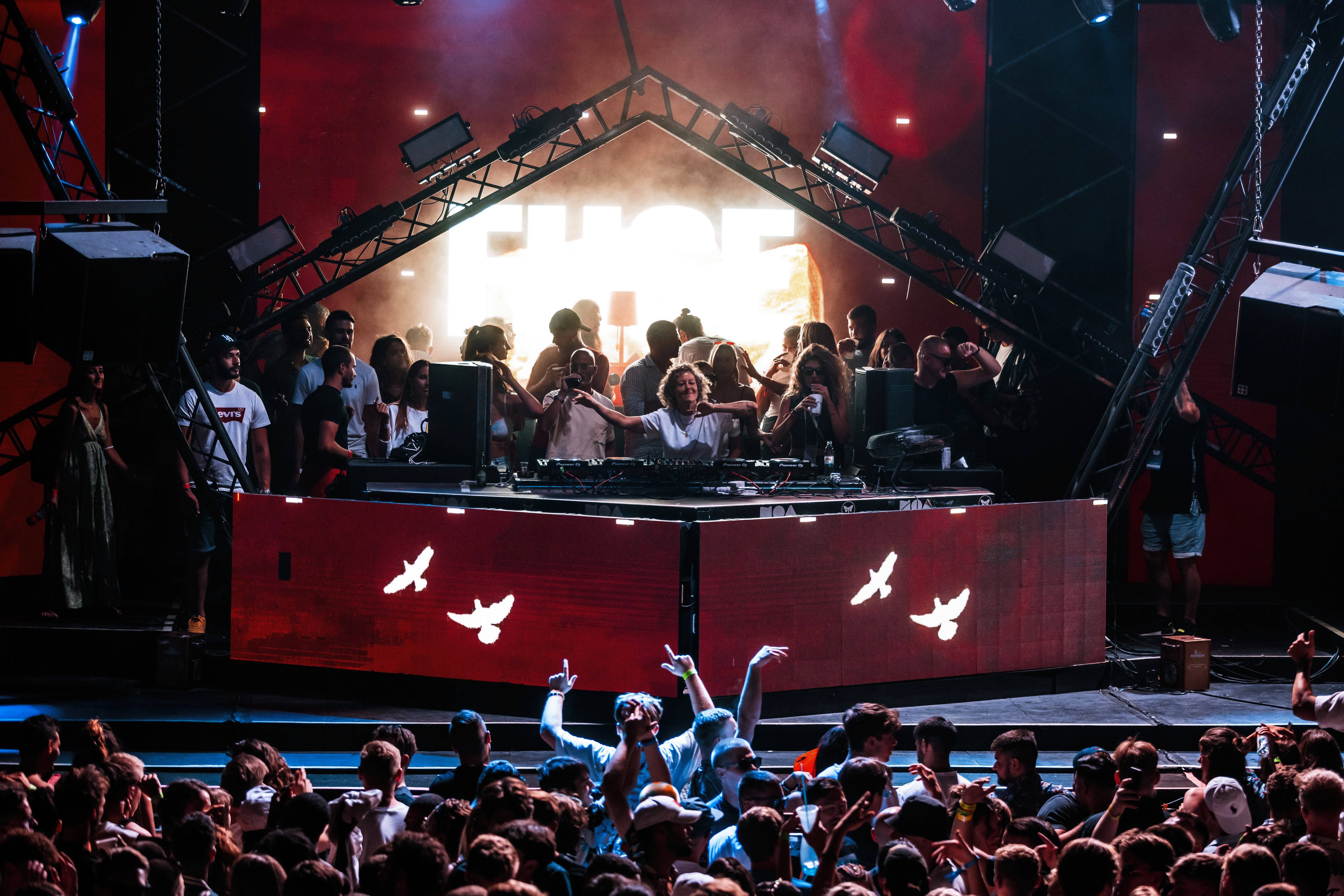 Opening night was brought by FUSE London and it was the perfect match for this tech/house festival. From the dancefloor and the stage, all the way to the Sky VIP - there was not a single person who wasn't jamming to the amazing sets we heard throughout the night.
Here is what WE STILL DANCE organizers had to say about the festival: "Dancing is a form of freedom. Dance is the hidden language of the soul. To dance means to be connected with yourself. Larger, more beautiful, more powerful. Thank you our dear dancers for making WE STILL DANCE happen & for sharing your energy with us for the last 4 days. Tnx to all our amazing artists who shared their music with us. Our hearts are full! Stay tuned for our next party adventure."
We just want to say that we cannot wait for another edition and to see what this great crew has in store for us.
The last festival of the season, the cherry on top. Amnesia Ibiza 7-Day Takeover in Croatia was brought to Zrce with a goal to bring the Ibiza party essence and we succeeded - to say the least.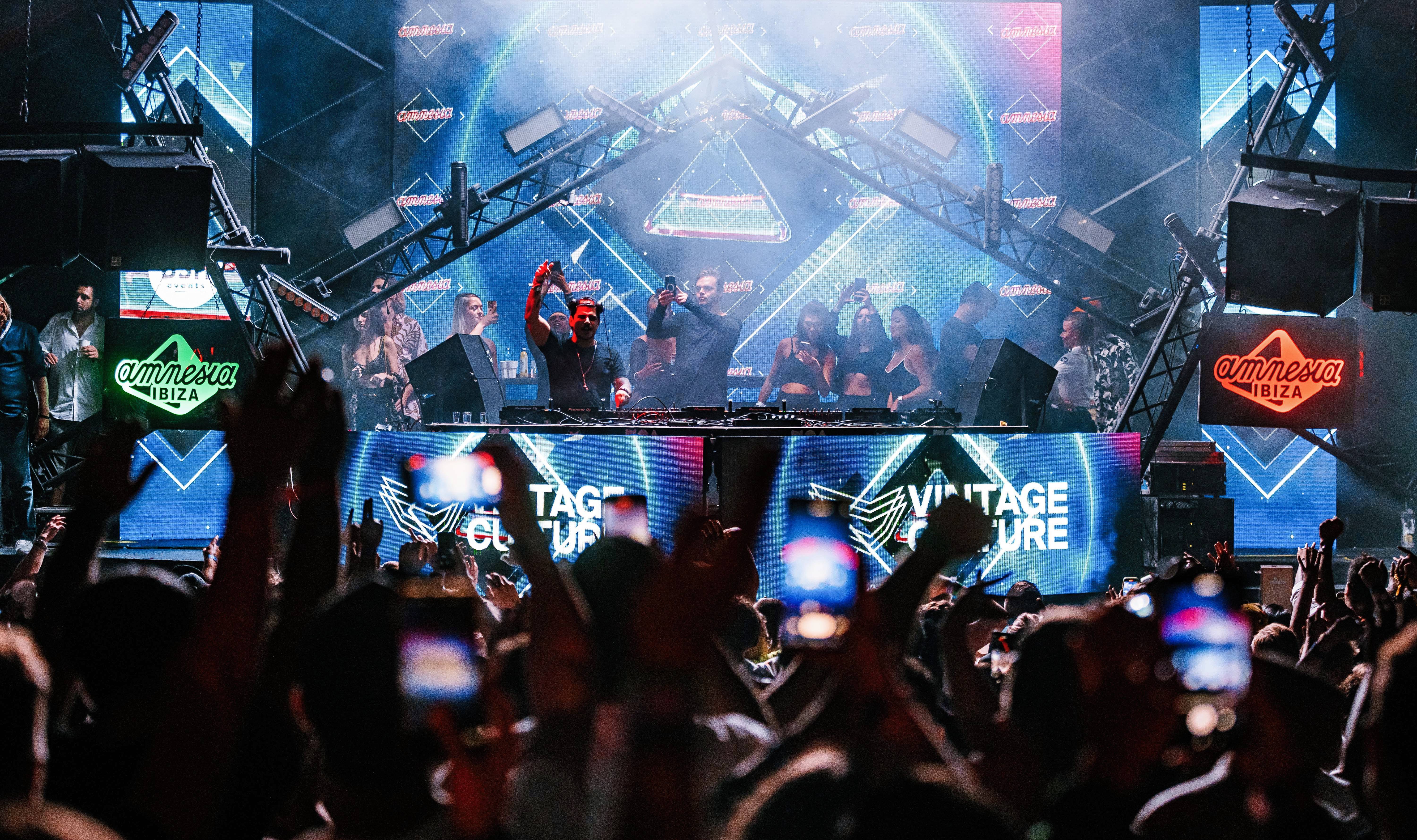 Seven days of pure hedonism. We had a chance to listen to some amazing artists - from Claptone, Adam Beyer, and Michael Bibi to Ibiza residents like Luca Donzelli and Mar-T.
Even though it was already September, Noa was packed with revelers from all over the world! It was a different experience to have that big of a party that late in the season. We can all agree that we are ready to repeat the week because the memories we got are still making flashbacks in our minds. Much like other festivals, the party here lasted for the whole day and night. The music from the afterparty could be heard by people who were already chilling on the beach catching a tan.
It is an understatement to say that we cannot wait for the second edition of the takeover! Stay tuned.