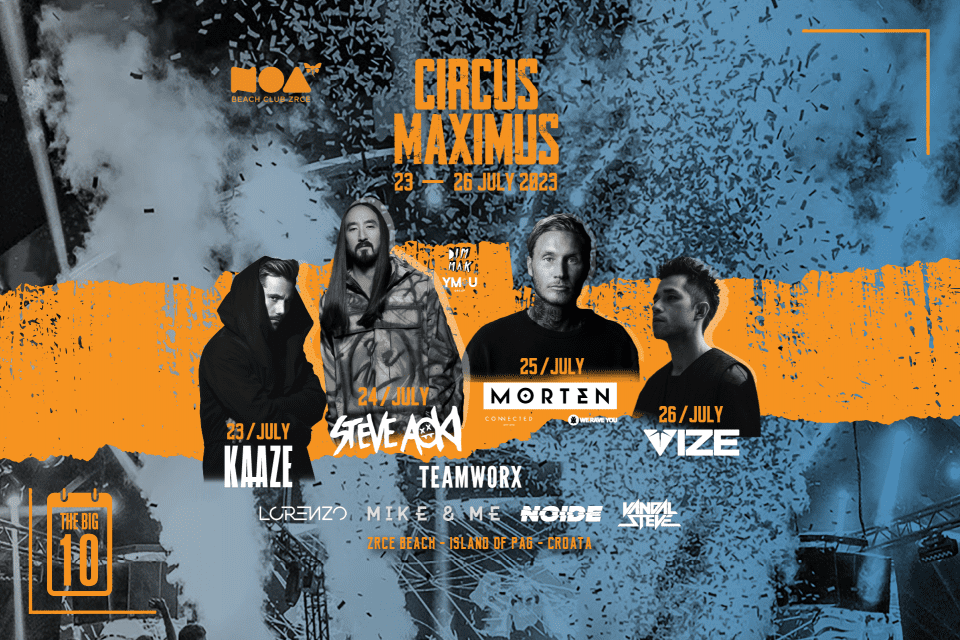 Circus Maximus Festival - 10th anniversary edition!
Noa Beach Club has already announced a spectacular season - the biggest names in the club scene, several top festivals, and of course rich content for all visitors to make the summer experience in "Croatian Ibiza" complete. Even 20% more guests compared to last year and more than 500 thousand guests from all over the world who will visit Noa this summer are announced. Some of these visitors certainly have one of the most famous festivals on their list - Circus Maximus, which is celebrating its 10th anniversary this year!
Circus Maximus is on from July 23 to 26, and judging by the line-up, there is no doubt that visitors are in for a real spectacle by the sea. The spectacle is fitting for the festival, which is celebrating its tenth anniversary this year. In those ten years, dozens of the world's top DJ names have performed on the stage. Guests are arriving from all over the world, mostly Europe, but a significant number of guests also come from the USA and Canada, which speaks of the global popularity and recognition of this festival. Lighting, sound system, stage, dancers, acrobatics, and innovations that the organizers have designed for visitors have been the reason why this festival has become traditional and one of the most visited in Croatia for a whole decade.
Names that guarantee the continuation of the good tradition of Circus Maximus are coming to the jubilee festival this year - irreplaceable mega star Steve Aoki - DJ, entrepreneur, and fashion designer. There is also Morten, who, as announced, will have several performances this season organized by Noa and We Rave You. The Swedish DJ Kaaze, who will make his first appearance at Noa Beach Club, will also arrive, followed by Vize, Teamworx, and the irreplaceable resident DJs of Noa Beach Club, Lorenzo, Mike & Me, Noide, Vandal Steve.
Several ticket packages as well as a combination of accommodation and tickets for a full festival experience are on sale online (ONLY A FEW VILLAS LEFT). For those who want additional activities, Noa offers boat party tickets, sports packages, VIP tables, and SOON DAILY TICKETS - all online!
Don't miss special edition tickets. Quantities are limited and go fast!
UPDATE! Daily tickets are now available!
Check the 2022 edition atmosphere!
Official 2022 aftermovie!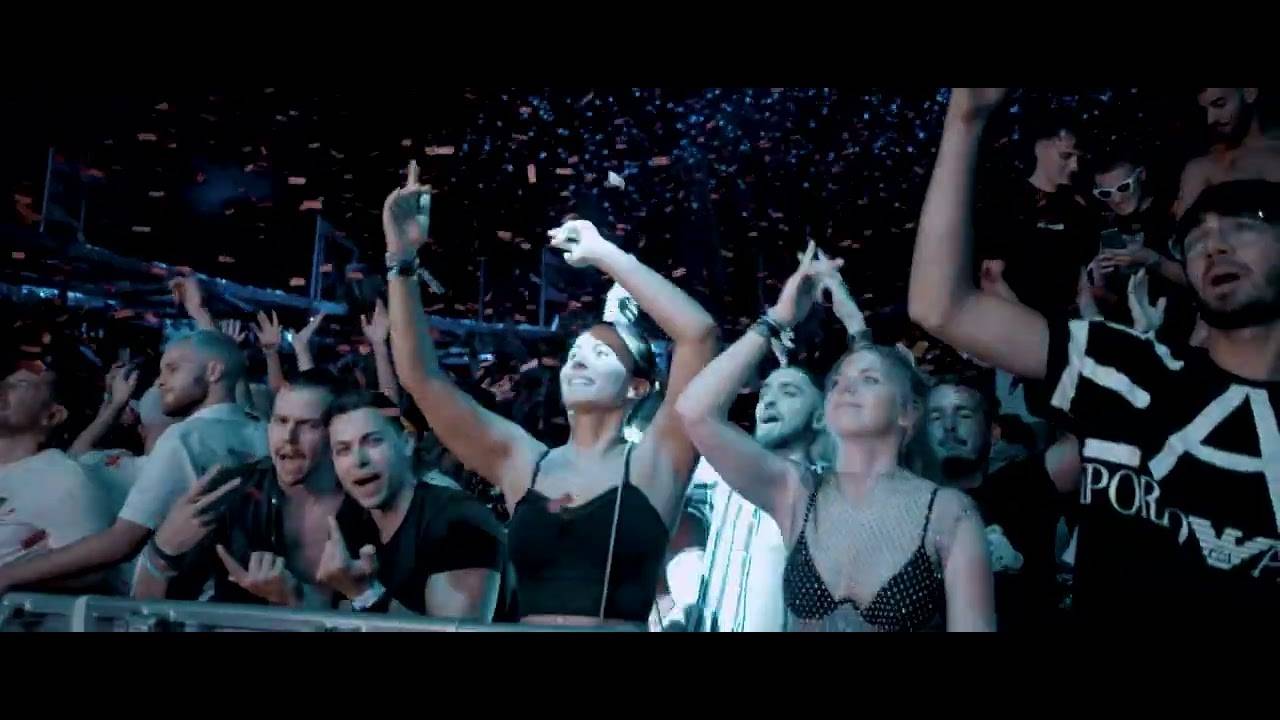 play