LIFT Beach Bar & Restaurant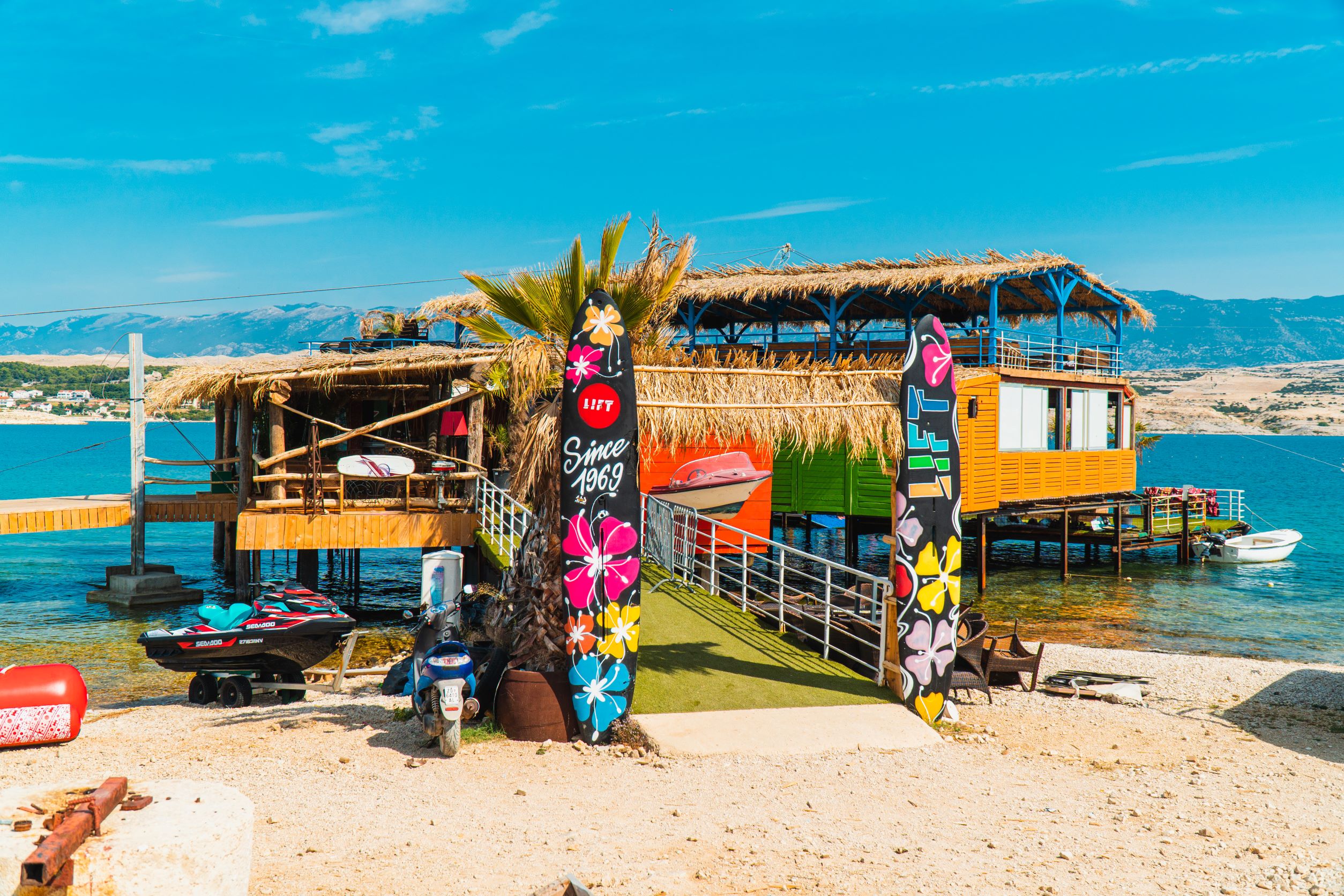 This gem that is located near the end of our beach is a real treasure in every sense! Do you want a great and filling meal after a day at the beach? Looking for an adventure and want to try some water sports? Or are you searching for the legendary LIFT afterparties? That's the place!
Food
Lift has a great offer of various meals where everyone can find something for themselves. From fresh seafood, delicious pasta, and even desserts for those with a sweet tooth! The plus side? Lift is just at the beach so you don't need to look much further if you are getting hungry after tanning and swimming for the day.
The  whole space is decorated in a way that you will have a feeling of floating at the sea in a really cool boat while eating your lunch! The view is something else as well - check out the pictures in the gallery below to see it.
Water Sports
Wakeboard Cable Pag is a sports center located at LIFT. You can try out water skiing or surfing while the string is pulling you across the water. For anyone who is up for an active summer vacation, this is a perfect spot to try out new things. The staff is friendly, experienced, and will help you go through the whole process!
Afterparty
After the day of fun and food, LIFT transforms into a great venue for some crazy after parties during the night/morning. If you are partying at Noa Beach Club and wondering where the afterparty is - there is a 99% chance LIFT is your spot. In this young venue, some world-class DJs already performed their craziest sets and had a great time doing it. If you want proof, check out Instagram and you will find a sea of videos from the crazy parties that happened here!