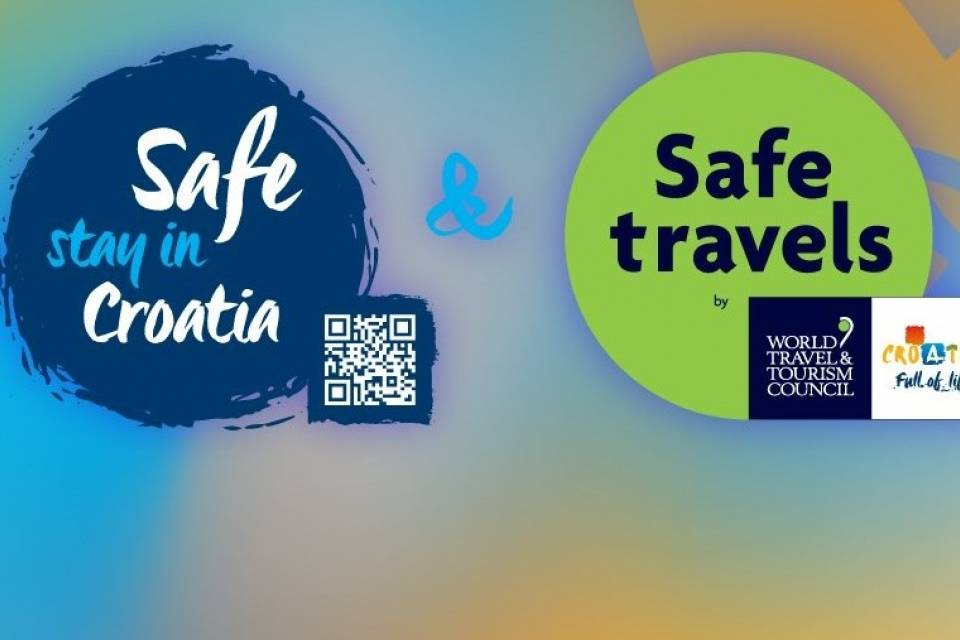 Safe Stay in Croatia
We are very proud to announce that we've become a part of the #safestayincroatia initiative. In a will to keep the tourists in Croatia safe, while still allowing them to visit all the beautiful places Croatia has to offer – the Ministry of Tourism and Sports has developed a Safe Stay in Croatia initiative. The safety of our guests and workers in the tourism industry is the main priority so we are glad that Noa Glamping Resort has been assigned a safe stay badge.
What is a Safe Stay in Croatia badge?
Safe stay in Croatia is a national label of security protocols in tourism and hospitality that was initiated in 2021. It is awarded to stakeholders in the tourism sector by the Ministry of Tourism and Sports. 
This designation allows visitors to easily identify destinations, accommodation providers, transport, tourist attractions, and other facilities that have adopted global standards for health and hygiene. The prominent Safe stay in Croatia label informs visitors that a tourist facility is operating according to the current recommendations of the World Travel and Tourism Council and the Croatian Institute of Public Health. By introducing this label, Croatia is putting visitor safety first.

How is Noa taking care of the safety of our guests? 
Noa has approached the safety of everyone at the resort and the club very carefully. We will be following every epidemiological order and make sure the health of everyone is ensured. Noa Beach Club is an open-air venue that stretches over 3000 square meters. The visitors will be limited depending on the number of people allowed with every hygiene aspect taken care of.  

Noa Glamping Resort is a fully equipped accommodation that provides everything anyone needs to keep sanitation at an all-time high. From the very start of your time at the resort, we made sure the check-in experience is as quick as it can be. Each villa is within a safe distance from one another, as well as having your own private pool, kitchen, bathroom, and everything else you need to feel as safe as you do at home. Contactless devices, hand sanitizers, and face masks are available while the laundry is being sterilized as often as it needs to be. The resort also offers service 24/7 making sure the visitors always have staff on hand. We take the health of our guests very seriously, which is why we are thankful they are showing us recognition by choosing our resort for their safe stay. 
The people coming into Croatia need to have a negative PCR test, be vaccinated, or safe from COVID to be able to enter the country. This is an important aspect of safety in the country making sure that anyone entering is healthy. 
If you have any questions regarding the safety measures, feel free to send us a message or contact us via phone. Have a safe stay in Croatia from the moment you hear 'Welcome' and the moment you hear 'Goodbye'. 
For more information about this project, have a look at the official website!