Noa Food Square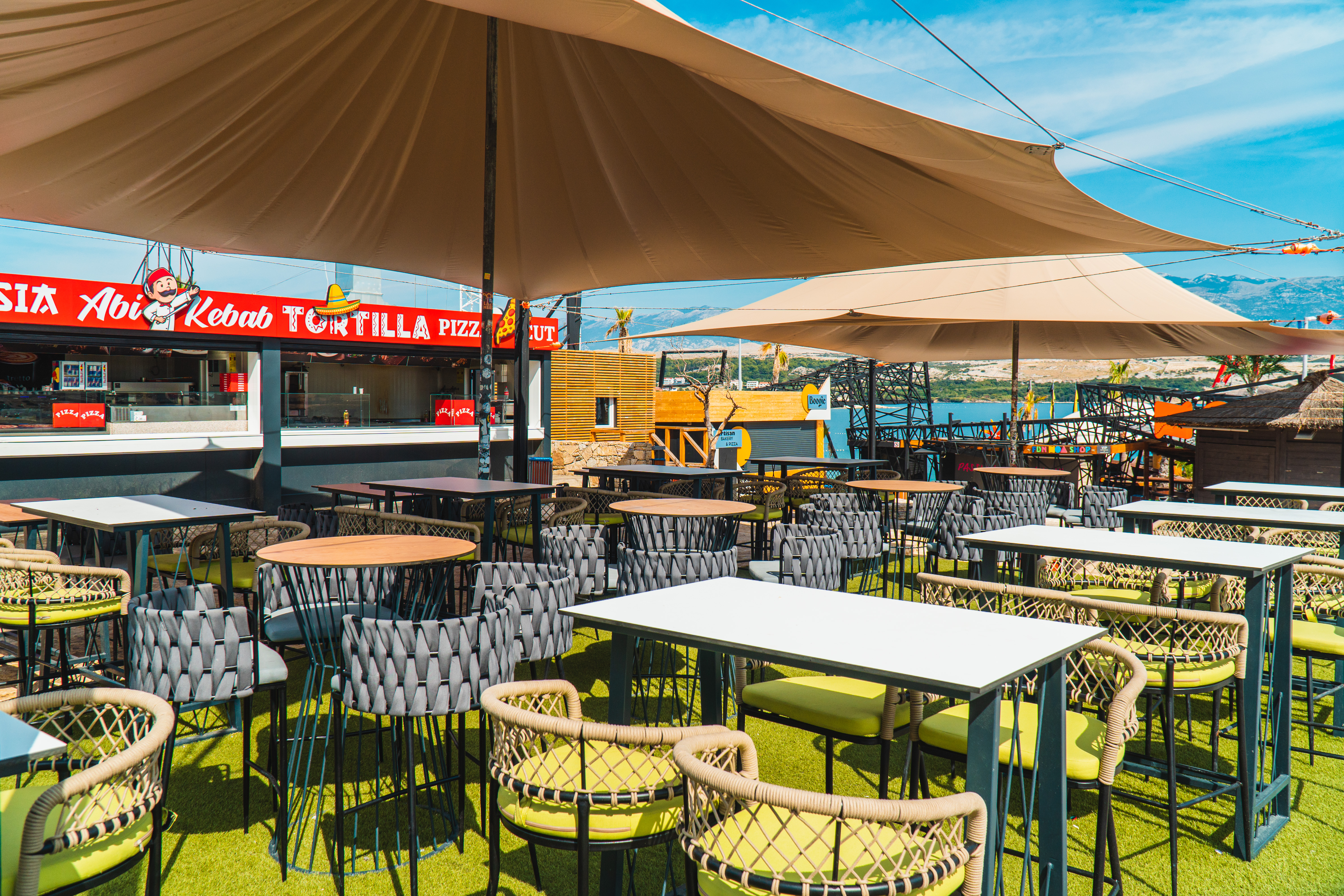 Noa Food Square is made for those who are looking for a quick but filling and delicious meal! Are you in need of some hamburger before starting your fun night at Noa? Going home from the party knowing that your fridge is empty? We got you!
Even if you want to take a quick break from dancing, the spacious seating area is here to offer you and your friends a place where you can chill for a bit and prepare for the rest of the night snacking on fries and cheesy pizzas.
The square is open from 14h until the late night hours.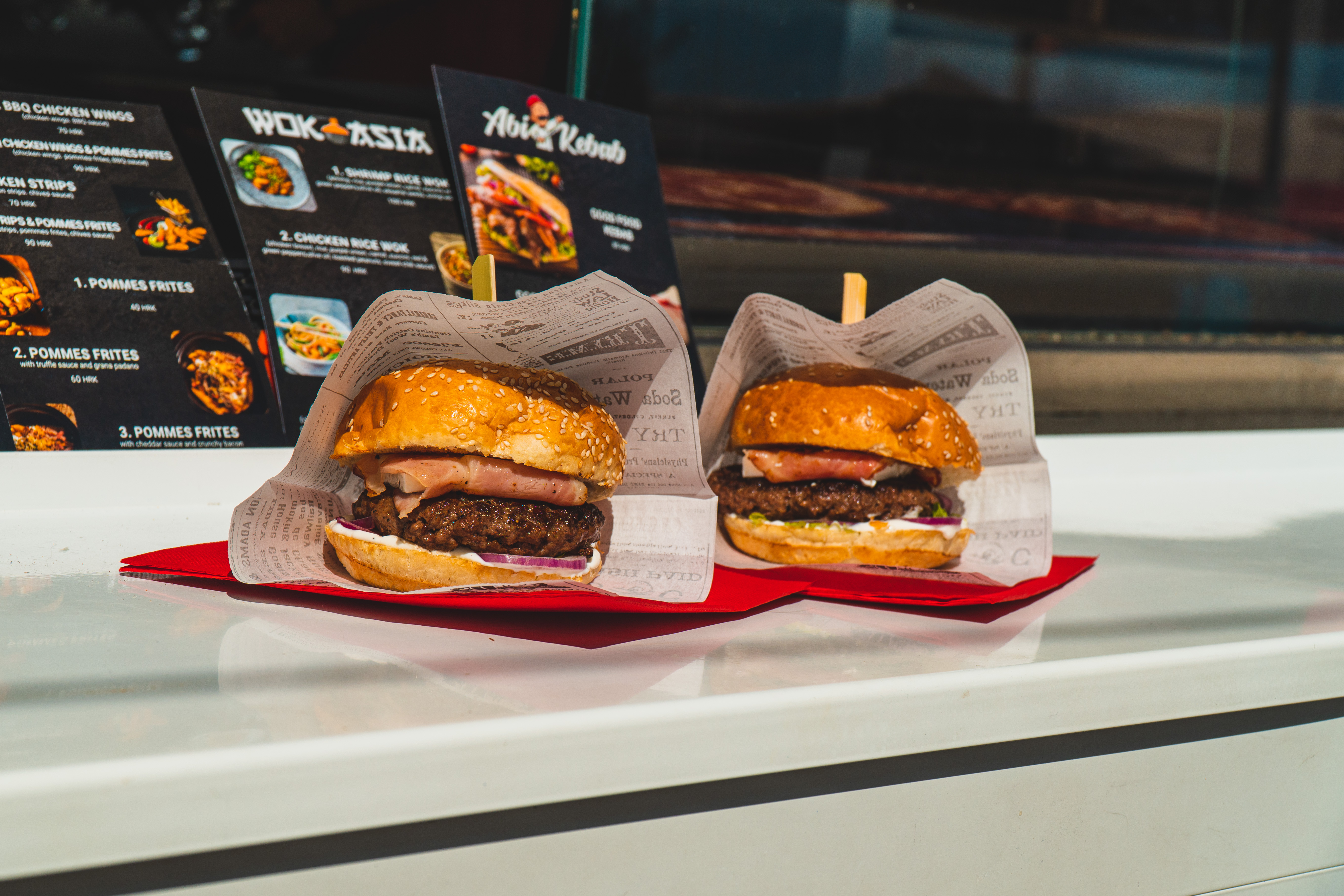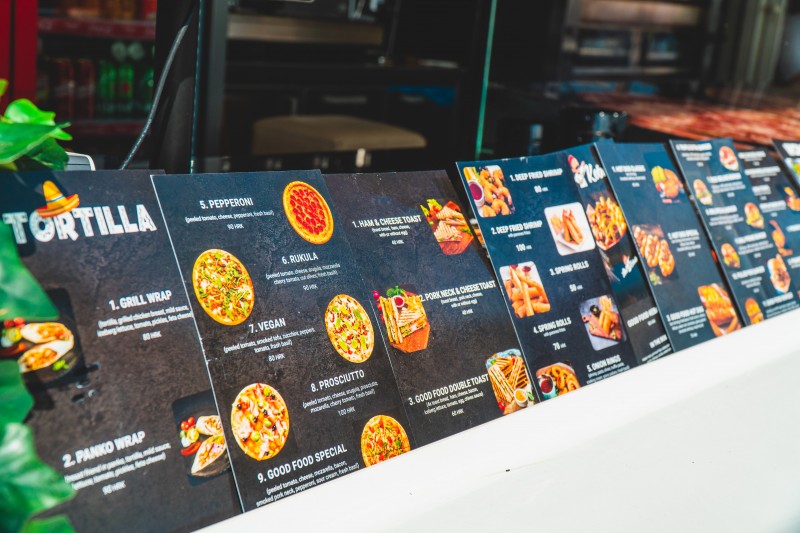 Choose something from a big menu the square has: pizza, burgers, spring rolls, fries, toast, onion rings, hot dogs...