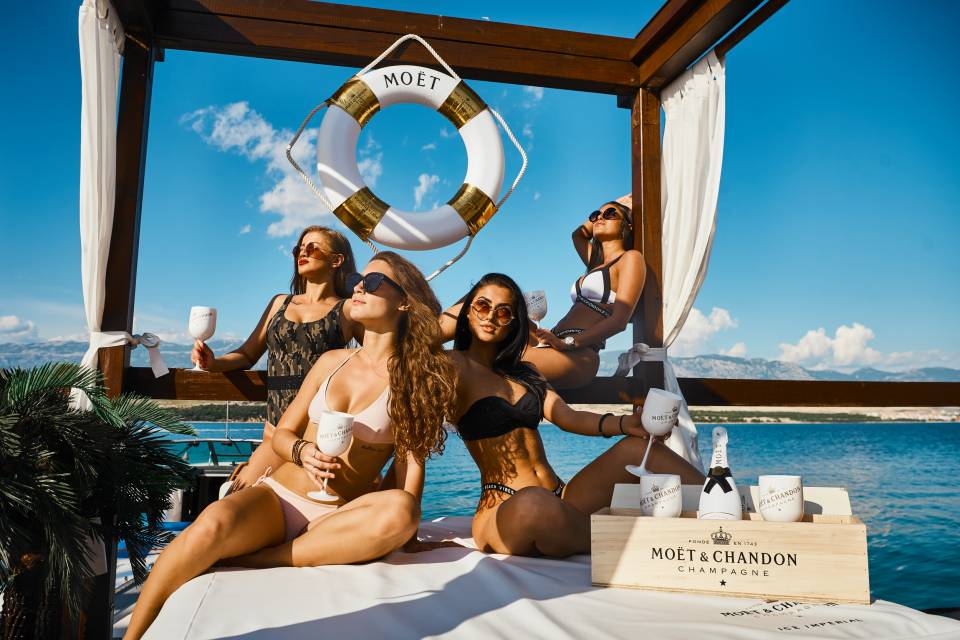 Everyone wants to remember their summer days and nights by best highlights and we are making sure to give you those moments!


VIP Noa Beach Club
Night
The VIP section of the main stage is the best spot in the house you can get. You will be seated above the dance floor overlooking the DJ booth. With enough place for partying comfortably with your friends, the best view at the venue, and famous DJs playing in your near distance - the Noa VIP experience will be the highlight of the evening.
Our staff likes to make a big entrance while bringing the VIP guests their drinks, so don't be surprised if your bottles get delivered with giant sparklers, dragons, or neon flashing helmets! Everything is possible at Noa.
VIP Lounge
Day
Champagne, cabanas, and music for the ultimate beach experience. The VIP Lounge at Noa is always packed for a reason, and that is because we don't take lounging lightly!
Reserve one of our cabanas to make sure you can comfortably tan and drink cocktails during the long summer days. The pool in the middle of the lounge is there to keep you refreshed! It's one of the favorite sports to be chilling with your friends, enjoying the Sun.
Our staff will make sure you are not missing a thing!
To book a table and find out more about our VIP services contact us on the form below or directly at:
Phone: +385 91 9280 123   
Email: reservations@noa-beach.com