JOHN SUMMIT | 17.08.2023, OASIS EVENT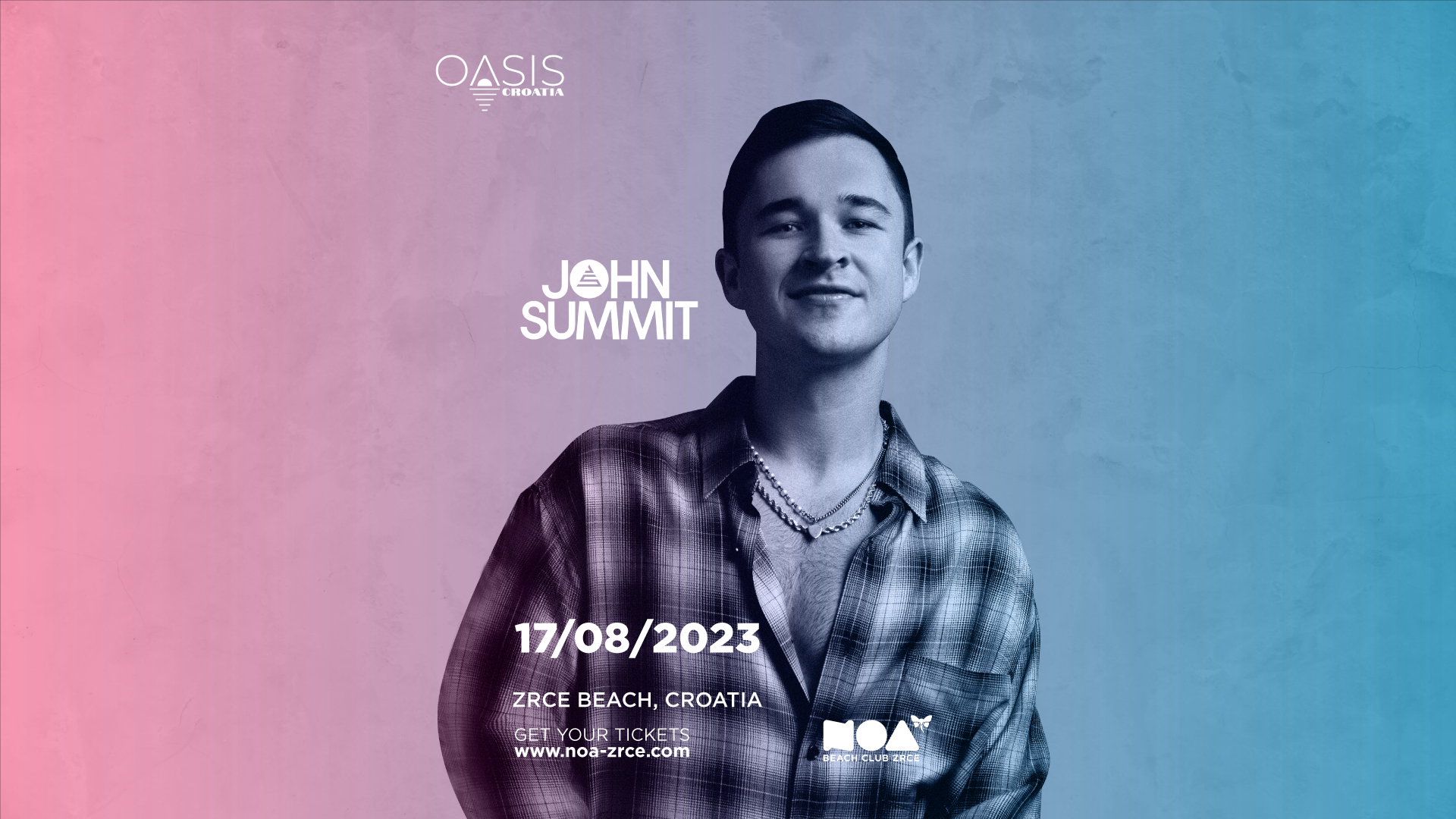 Hailing from a city steeped in house culture, Chicago's John Summit has quickly become the hottest name in dance music worldwide. His feel-good floor-fillers take the pumping grooves of his hometown's-classic house music, add a healthy dose of melody, and top it all off with 2020's studio polish.
Summit's prolific output has resulted in the accumulation of 5 million monthly Spotify listeners, the top-selling artist across all genres on Beatport in 2021, and a #1 track on US Dance radio with his record'Human'. In 2022 he's set to tour across the globe with key festival plays at Coachella, Lollapalooza, Tomorrowland, Bonnaroo, Parklife, and more.
The sound of John Summit is made for Oasis events!
ABOUT OASIS
Oasis is a standalone event in which Noa presents you with some of today's best artists in house and techno music genres.
In 2022, Oasis gave us some of the most memorable moments from the whole season! We had the pleasure to listen to Mochakk, a true legend that has the most unique stage presence we have ever seen.
Another one we remember gladly is the night Claptone played at Noa's stage and made one of the best parties that season.
VIP vs. REGULAR ticket?
VIP ticket will get you the access to VIP areas of the club near the stage, special bar, bottle service, and is required if you want to book a table with us. VIP ticket holders also don't pay for the toilet.