Innēr Sense | 24.06.2023., OASIS EVENT
Innēr Sense is a melodic techno project by Filip Fisher and Nino Celebic, well-known DJs and producers from Belgrade, Serbia.
Sharing the same passion, we collect our ideas, knowledge, and experience under one name, with a desire to explore the vague paths of the music world and beyond. We need to free our minds and explore new dimensions somewhere between subconsciousness and reality. By combining music and art, we can dive deeply into ourselves, embrace the full spectrum of our feelings and pursue our goals by listening to our inner senses.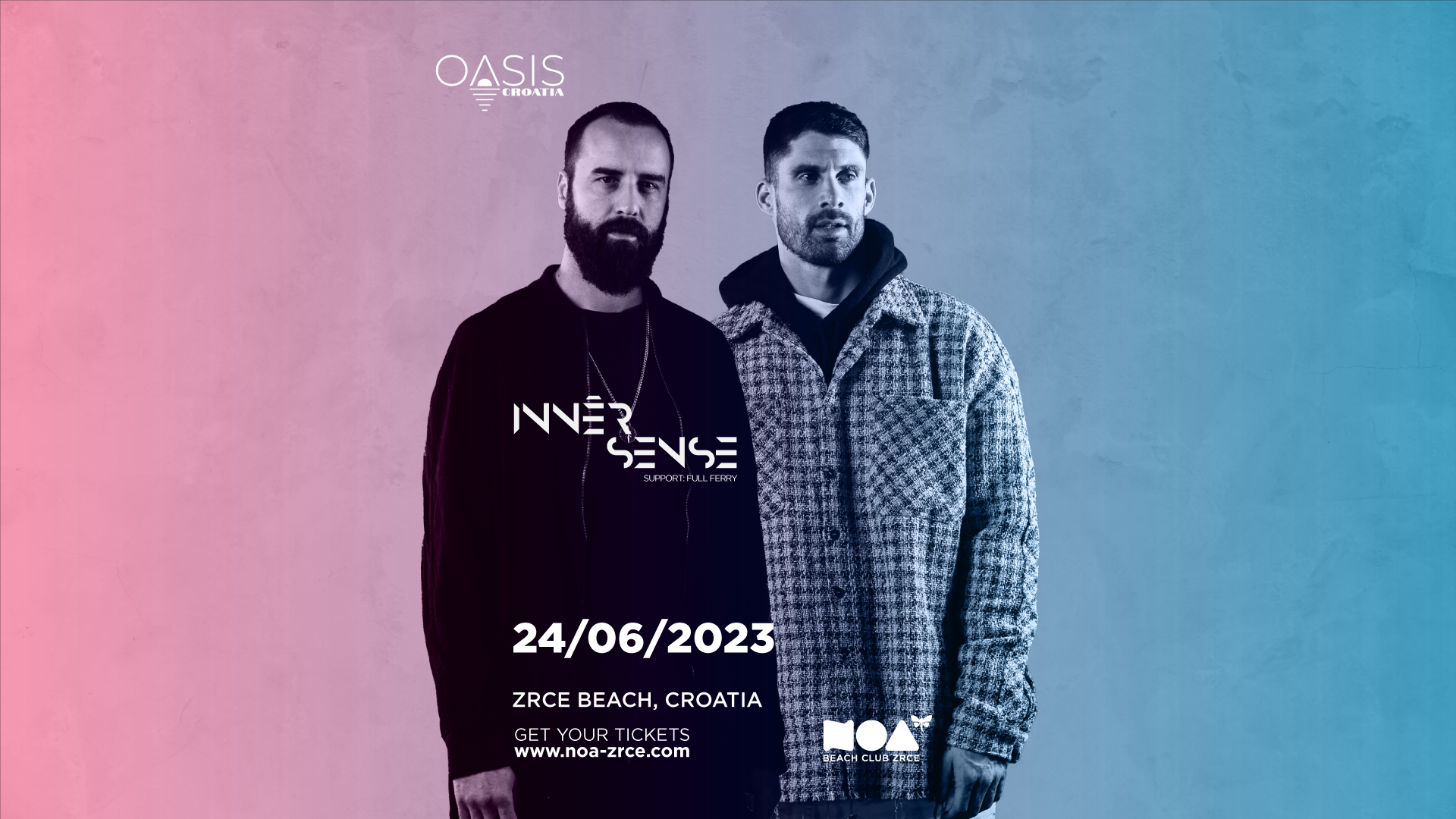 ABOUT OASIS
Oasis is a standalone event in which Noa presents you with some of today's best artists in house and techno music genres.
In 2022, Oasis gave us some of the most memorable moments from the whole season! We had the pleasure to listen to Mochakk, a true legend that has the most unique stage presence we have ever seen.
Another one we remember gladly is the night Claptone played at Noa's stage and made one of the best parties that season.
VIP vs. REGULAR ticket?
VIP ticket will get you the access to VIP areas of the club near the stage, special bar, bottle service, and is required if you want to book a table with us. VIP ticket holders also don't pay for the toilet.